This post from the Earth2Tech should be read by anyone who thinks Detroit has lost its mind — not to mention its edge, its marketshare, and its future. Apparently car makers are registering plenty of patents (though the rate has slipped a bit from the same quarter last year). What could they be up to? Hybrids apparently.
[A]ccording to data on the number of granted patents in the first quarter of 2008, car companies are actually leading in terms of intellectual property [when it comes to "cleantech"]. New York-based intellectual property law firm Heslin Rothenberg Farley & Mesiti puts together the so-called Clean Energy Patent Growth Index (CEPGI) that follows granted patents for cleantech, and the firm says that in the first quarter of this year, automotive companies dominated the top 10…. Whether that means they're charging ahead on implementing this technology, and not just filing for the patents, remains to be seen.
As the post points out, Honda is in the lead (16 patents in the first quarter of 2008), followed by GM and GE (11 patents apiece), then Nissan, Toyota, and Hyundai. Ford ranked tenth.
According to a release from Heslin Rothenberg Farley & Mesiti (available in PDF here), over the long term, fuel cells "continue to dominate the other components" in the world of cleantech. This graph, which encompasses every sector (not just the auto industry), makes that very clear: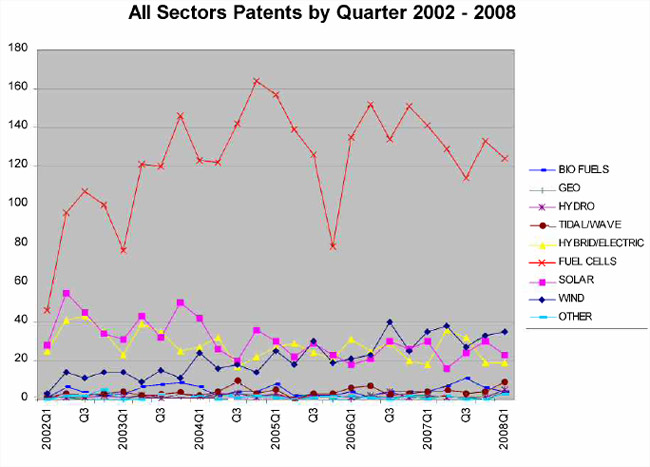 Certain places also tend to generate more patents (thanks to industry centers in those locations). According to HRF&M, the hotbeds of activity, both domestically and abroad, are Japan, Michigan, California, Connecticut and Germany."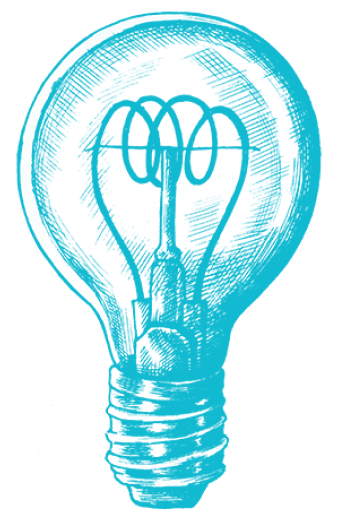 Power Politics
June 13, 2008