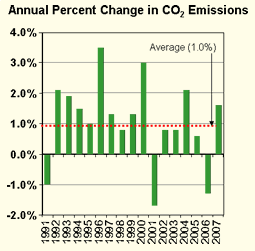 The Energy Information Administration (EIA) announced last week that U.S. energy-related carbon dioxide emissions rose 1.6 percent in 2007. Some of this growth can be attributed to economic expansion; the U.S. Gross Domestic Product increased by 2.2 percent in 2007. Also, 2007 saw more heating- and cooling-degree days (which require more energy to run heating units and air conditioners), and a 2.5 percent rise in generation from power plants.
But according to an article in the Oregonian, emissions may soon begin to decline thanks to higher energy prices: "We're likely to burn through a lot less energy over the coming decades than experts assumed as little as a year ago."
The gist of the article is simple: higher energy prices reduce consumption, which helps limit greenhouse emissions. "In effect, the market itself — through higher fuel costs — is reducing use of fuels just as greenhouse gas control measures would aim to do," the article says.
The article points to recent downward revisions in projected energy demand. EIA initially projected growth of 1.2 percent per year from 2005 to 2020. This year, the agency revised that growth projection downward to 0.7 percent per year, the article said. A downward revision in energy demand led to revisions in greenhouse emissions. Last year EIA said it expected emissions to rise 16 percent from 2005 to 2020, but this year scaled that projected increase back to just 7 percent, according to the article:
Three main factors led to the lowered forecast of energy demand, said Paul Holtberg of the Energy Information Administration. First, projections of economic growth have been pared back — which translates into fewer new homes, for instance. Also, the Energy Independence and Security Act, passed by Congress last year, mandates new fuel economy standards for cars and efficiency standards for appliances and home lighting.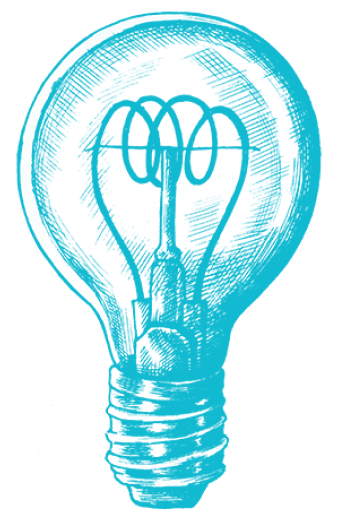 Power Politics
May 27, 2008