Oh, that this too, too sullied flesh would melt, Thaw, and resolve itself into a dew, Or that the Everlasting had not fixed His canon 'gainst self-slaughter! O God, God! How weary, stale, flat, and unprofitable Seem to me all the uses of this world! Fie on 't, ah fie! 'Tis an unweeded garden That grows to seed. Things rank and gross in nature Possess it merely. That it should come to this. —Hamlet
I need not speak to him to know he is not well. A simple glance tells me all. The patient's unshaven face wears no smile and, at once, no frown. His vapid gaze lingers longer than it should on various objects or people or nothing at all. The slippers, pajama pants, and torn t-shirt express the disposition of their owner, unkempt and exhausted. His visage is neither pale nor tan nor some variation on one of these — it is like a bare tree on a late and chilly fall day. His brow barely responds even when he speaks and his susurrant replies to our questions are scarcely audible over the ambient sounds in the room. In conversation he rests his hands on his knees, palms up as if hoping to receive something to make this all end. I can only claim that he exists in physical form.
We, the psychiatry team, confronted in this patient a true disease of the mind; unchecked and unmitigated depression, eating away at the soul and destroying its possessor. One doesn't require the Diagnostic and Statistical Manual of Mental Disorders (DSM) of the American Psychiatric Association to diagnose this young father with depression. But if we wanted to, we could look through it for criteria on diagnosis and treatment of this disease. A diagnosis of Major Depressive Disorder requires five of nine specific symptoms, which include depressed mood, decreased pleasure, change in appetite, change in sleep, and others, present nearly every day for more than two weeks. This makes the diagnosis "official," though the definition and the name of the diagnosis lack the descriptive power to characterize its severity (and perhaps also a crispness that one wants out of any definition). Algis Valiunas, a fellow at the Ethics and Public Policy Center and a contributing editor to this journal, points this out in a wonderful 2007 essay in The New Atlantis, "Melancholy's Whole Physician." He writes that the term "depression" was "never appropriately ferocious to begin with, suggesting a mere dip in the road rather than the sulfurous sinkhole that engulfs you and all you love and sends you into infernal freefall like the host of wicked angels, plummeting in terror with no end in sight, no hope of seeing the beautiful face of God again."
Still, we've chosen "depression" as the name for it and unfortunately this gives a false sense of innocuousness to the whole experience. We also, frankly, overuse the term which may contribute to that perception. Whenever we feel down or something hasn't gone our way we claim depression, as if getting a flat tire marks a trough in our lives. But to see someone truly depressed gives new meaning to the word.
There was no triggering factor for this particular patient. He had dealt with depression his whole life. He never attempted suicide but his illness waxed and waned, sometimes waxing so powerfully that he could not work, love, or live outside of the pseudo-security of a dark room under his blanket.
Nobody is sure about the exact pathophysiology of depression, but physicians suspect it has to do with an imbalance of neurotransmitters, small molecules that bind receptors in the brain affecting happiness, sadness, and desire. Specifically, depressed patients often lack the neurotransmitter called serotonin, which functions in many different biological activities including vomiting, memory, blood pressure, pain, and others. Therefore, psychiatrists often begin treating depression with an SSRI (Selective Serotonin Reuptake Inhibitor) as well as cognitive behavioral therapy, which in combination are better than either alone. SSRIs work by preventing neurons from absorbing serotonin after they have transmitted a neural impulse, which allows serotonin to remain active for a longer period of time. And there is a 60–70 percent response rate to initial therapy with antidepressants. Other medications can be tried if these fail, including multiple SSRIs, tricyclic antidepressants, monoamine oxidase inhibitors, and others.
After seeing multiple psychiatrists the patient had unsuccessfully tried many of these medications. Dr. Paul McHugh, former psychiatrist-in-chief at Johns Hopkins Hospital, describes the kind of hopelessness a patient like this feels when confronted with depression in a wonderful essay for Commentary Magazine. (A collection of his essays can be found in The Mind Has Mountains, a fascinating collection reviewed here in The New Atlantis). "You cannot choose for or against this disease. It chooses you, just as does epilepsy, cancer, or heart disease. It turns you into a stereotyped copy of every other person afflicted with it. You are not in charge of it, you are not to blame for it, and you can do little about it except seek the help that may enable you to escape its clutches." When the medical help fails as it had for this patient, imagine the tightening of clutches, the sheer hopelessness compounded with the underlying pathology.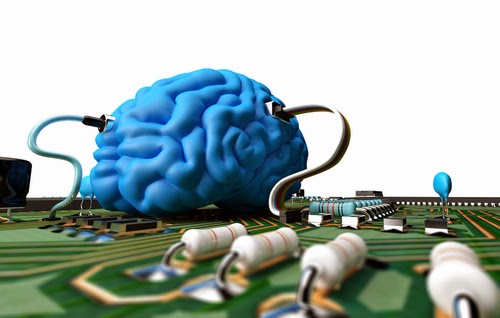 Image via Shutterstock
The next option for this patient was Electroconvulsive Therapy (ECT). This is an effective last-ditch possibility for some patients with intractable depression as well as some patients with schizophrenia. (I will write about a schizophrenic patient in the next couple of posts.) The side effects of ECT include some ephemeral cognitive decline and memory loss. Anesthesiologists sedate the patient and the psychiatrist hooks the patient up to a machine and sends a series of electrical waves through the patient's brain. The response to this therapy, which is relatively safe despite the possible conception of it as some barbaric torture method, depends on the individual. Some patients respond and feel better after one treatment. Others may need multiple treatments. Psychiatrists don't fully understand why this works. Also, ECT does not always permanently fix depression; it often merely gives a brief respite, sometimes half a year, before the disease comes roaring back.
And this persistence of disease leads to even more problems, as Valiunas explains in his essay — it actually causes anatomical changes that further exacerbate depression, a vicious cycle. Examples of changes include destruction of glia, which supply nutrients to neurons and clean up their garbage, and atrophy of the hippocampus and amygdala, parts of the brain involved in memory and emotion. This, of course, is why treatment of depression is so important and it explains why this disease, as Dr. McHugh points out, is not due to some "great personal or moral flaw, one that can be corrected if only [patients] would not let their emotions run amok." No, the disease is very real and vicious.
I don't know if ECT ever worked for this particular patient because, as seems to be so common a trope in this blog, I left the psychiatry service before I got to see the procedure performed on him. But I cross my fingers that when I run into him again I won't recognize him at all.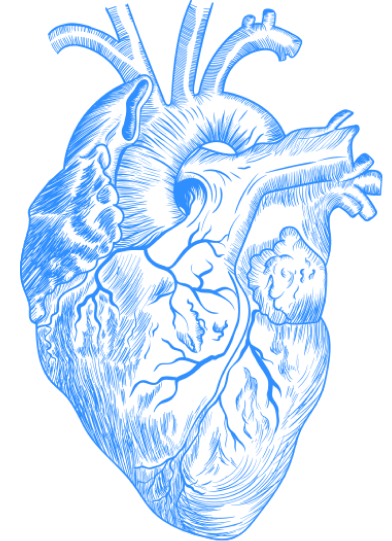 Practicing Medicine
November 24, 2014