The good folks over at First Things are unhappy with the treatment of Thomas More in Wolf Hall, the TV series based on Hilary Mantel's novel of the same title: here is George Weigel's response, and here is Mark Movsesian's. I offered some thoughts on related issues when I reviewed Mantel's novel five years ago for Books and Culture:
Much of the material culture of the past can be known. When Cromwell describes for the women of his household the clothing of Anne Boleyn — the fabric of her gown, the cut of her headdress — we believe that indeed it was so. If Mantel did not get these details right, she could have and should have. But people's inner lives are always constructed in our imaginations, and this is true whether they are our contemporaries or figures from the distant past. The story of the courtier who finds Cromwell weeping, and to whom Cromwell expresses his fear that he will fall with Wolsey, was not invented by Mantel: it's part of the historical record. Mantel's contribution is the notion that Cromwell lied about his tears and was really thinking of his beloved dead. And this could have been the case; we cannot know. But that's not because Cromwell lived half a millennium ago. When Lord Chancellor More adds to the charges against Wolsey one that Cromwell knows to have been fabricated, Cromwell tries to imagine what went through More's mind when he made that claim — but he cannot do it; More lies always beyond the reach of his imagination, even though the two men are in frequent contact.

Such deep meditations on interior lives are, we have often been told, the fruit of the Reformation. It was Luther and his heirs who taught us to look within and see the baseness there, to be clear-eyed and unwavering in discerning our sin nature, so that we can turn to God and plead only his mercy: "We do earnestly repent, and be heartily sorry for these our misdoings; the remembrance of them is grievous unto us; the burthen of them is intolerable. Have mercy upon us, have mercy upon us, most merciful Father; for thy Son our Lord Jesus Christ's sake forgive us all that is past" — so says the General Confession written by Cromwell's contemporary Thomas Cranmer. And was not Cromwell the effectual architect of the English Reformation, the man whose policies made the emergence of the Church of England possible?

The architect, yes; but — again, this is the conventional narrative — not out of conviction, rather out of mere obedience to King Henry's wish to be freed from the authority of Rome. But, again, who really knows what Cromwell's thoughts on such matters were? The Cromwell conjured by Mantel is deeply drawn to Tyndale's Bible and Tyndale's Lutheran theology — on the deaths of his wife and daughters, he reaches there for comfort rather than to the Catholic piety of his wife, to which he also publicly assents — but "to be drawn to" is not "to be committed to." Cromwell's religious convictions are elusive to us, but Mantel would have us see that they were elusive even to himself. (The same can be said for many of us.) What this Cromwell clearly does believe is that More's theological and ecclesiastical certainties, and the fierce campaign against heresy that they engendered, are bad policy and immoral besides. He — he who is kind even to dogs and cats — flinches at More's cruelties, and sympathizes with the Protestants simply because they are hunted down and persecuted. When he rises to be Henry's chief minister, he becomes a remorseless enemy of the Church's power not because he hates the Church but because he sees how thoroughly power corrupts, and wants to limit it wherever he can.

Again, in all these ways Mantel's Cromwell is a characteristically late-modern Western man who happens to be living at the beginnings of modernity. By envisioning him so, Mantel has rendered much simpler the task of making the historical novel into a psychological novel. Could she have told the story of More, or for that matter Tyndale, in this manner? I think not. Author and protagonist merge nicely at this point: the True Believer remains inaccessible to them both.
What George Weigel, in the first FT piece I linked to above, calls "upmarket anti-Catholicism" is, in my view, simply a failure of historical imagination. Hilary Mantel could only present an admirable Thomas Cromwell by assuming, or pretending, that he's a lot like people in her social circle: tolerant, skeptical, indulgently affectionate towards children, fond of animals, shy of violence — a typical 21st-century educated Londoner who was inexplicably born half a millennium too early. Having created Cromwell in her own image, Mantel then makes him the proxy for her own inability to make sense of someone like Thomas More.
It doesn't have to be this way. I seriously doubt that Peter Ackroyd's beliefs are any closer to Thomas More's than Hilary Mantel's are, but that didn't stop him from pursuing a deep and sensitive understanding of the man in his brilliant biography. Mantel simply shirked the hard labor of trying to understand people from the distant past, and because her readers, by and large, and the people who made Wolf Hall into a television series, aren't interested in that labor either, we get the cardboard caricature of More that Weigel and Movsesian rightly protest.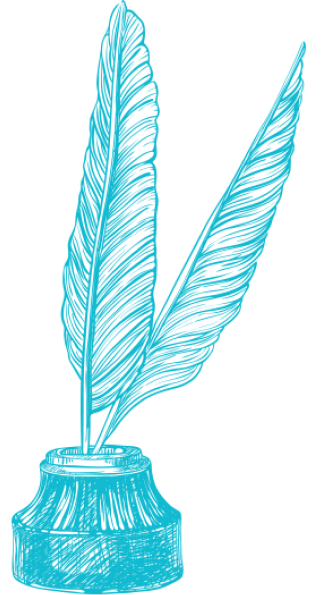 Text Patterns
April 22, 2015