In his blog-through of the works of H. G. Wells, Adam Roberts has reached Tono-Bungay, and there's much food for thought in the post. Real food, not patent medicine like Tono-Bungay itself. Much of the novel, in Adam's account, considers just that relationship: between the real and the unreal, the health-giving and the destructive, the truly valuable and mere waste — all the themes that Robertson Davies explores in The Rebel Angels and that are also, therefore, the chief concern of my recent essay on Davies, "Filth Therapy".
Here I might quote Adam quoting some people who quote some other person:
Patrick Brantlinger and Richard Higgins quote William Cohen's Introducing Filth: Dirt, Disgust, and Modern Life to the effect that 'polluting or filthy objects' can 'become conceivably productive, the discarded sources in which riches may lie', adding that '"Riches" have often been construed as "waste"' and noting that 'the reversibility of the poles — wealth and waste, waste and wealth — became especially apparent with the advent of a so-called consumer society during the latter half of the nineteenth century' ['Waste and Value: Thorstein Veblen and H. G. Wells', Criticism, 48:4 (2006), 453].
This prompts me to want to write a sequel to "Filth Therapy," though I clearly need to read Introducing Filth first.
It occurs to me that these are matters of longstanding interest to Adam, whose early novel Swiftly I have described as "excresacramental" — it was the first novel by Adam that I read, and given how completely disgusting it is, I'm rather surprised that I kept reading him. But he's that good, even when he's dirty-minded, as it were.
These themes make their way into fiction, I think, because of an ongoing suspicion, endemic now in Western culture if not elsewhere, that we have it all wrong, that we have valued what we should not have valued and vice versa, that we have built our house only having first rejected the stone that should be the chief cornerstone. As the old General Confession has it, "We have left undone those thinges whiche we ought to have done, and we have done those thinges which we ought not to have done, and there is no health in us." This suspicion, which is often muted but never quite goes away, is perhaps the most lasting inheritance of Christianity in a post-Christian world: the feeling that we have not just missed the mark but are utterly topsy-turvy.
Christianity is always therefore suggesting to us the possibility of a "revaluation of all values," a phrase that Nietzsche in The Antichrist used against Christianity:
I call Christianity the one great curse, the one great intrinsic depravity, the one great instinct for revenge for which no expedient (i.e. A means of attaining an end, especially one that is convenient but considered improper or immoral) is sufficiently poisonous, secret, subterranean, petty — I call it the one immortal blemish of mankind… And one calculates time from the dies nefastus on which this fatality arose – from the first day of Christianity! Why not rather from its last? From today? Revaluation of all values!
But Nietzsche issues this call because he thinks that Christianity itself has not set us right-side-up, but rather turned us upside-down. It was Christianity that first revalued all values, saying that the first shall be last and the last first, and he who seeks his life will lose it while he who loses his life shall find it, and blessed are the meek, and blessed are the poor in spirit…. Nietzsche's call is therefore a call for restoration of the values that Christianity flipped: rule by the strong, contempt for the weak. It is, when considered in the long historical term, a profoundly conservative call.
Whether or not Nietzsche's demand for a new paganism is right, surely it is scarcely necessary: for rule by the strong and contempt for the weak is the Way of the World, always has been and always will be; Christianity even at its most powerful can scarcely distract us from that path, much less set us marching in the opposite direction. Because that Way is so intrinsic to our neural and moral orientation, because we run so smoothly along its well-paved road, it is always useful to us to read books that don't suggest merely minor adjustments in our customs but rather point to the possibility of something radically other. Such books are at the very least a kind of tonic, and a far better one than the nerve-wracking stimulation of Tono-Bungay.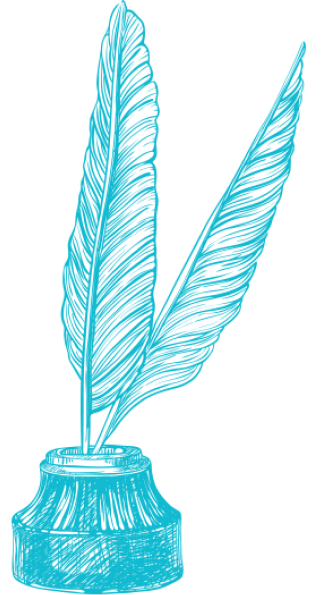 Text Patterns
June 26, 2017