I didn't write too much about the movie Baby Mama in my recent WSJ article as I didn't want to step on their film critic's toes. Now with no such worries, I thought I'd give my two cents on the film. If you haven't seen it yet, beware as there are spoilers galore below.
One thing I found interesting while researching the WSJ piece was that no one in the industry or the infertility and bioethics communities was excited about the movie. Surrogates worried it would perpetuate negative stereotypes of surrogates as "ignorant white trash" just in it for the money. Attorney Theresa Erickson, who handles surrogacy and egg donation cases, feared the movie with its surrogacy-scam subplot would make surrogacy seem unsafe even though the majority of cases pass without incident. Anne Adams of the American Fertility Association agreed: Most surrogate situations are "utterly uninteresting and banal…. Is this what happens most of the time? No. But you obviously wouldn't make a movie about what happens most of the time."
On the other side, Jennifer Lahl, director of the Center for Bioethics and Culture, was concerned that Baby Mama made surrogacy look too appealing, and left its dark underside unexplored: "In reality, it's not a light-hearted situation…. Americans will watch this movie, and go, 'How sweet!' But wait a minute, let's have a reality check here." Slate critic Dana Stevens had a similar take: The movie, she wrote,
could have been the springboard to investigating (or wickedly satirizing) some of the issues surrounding surrogacy, which, as this excellent Newsweek piece reported, can be a minefield for class, race, and gender tensions. But the conflict between Kate and Angie rarely rises above Odd Couple level: Organic pea soup or Tastykakes? Touchy-feely birthing videos or American Idol karaoke?
Like Stevens, I found the movie rather tame in its approach to the politics of modern parenthood. Naturally, the "mommy wars" make an appearance with laid-back mom Caroline (Maura Tierney) explaining to her sister Kate (Tina Fey), a driven career woman, that motherhood is "not like opening one of your stores. It's not an executive decision." Later, Kate recalls an old flame who wanted to marry her, but she was too focused on her career. "Other women got pregnant. I got promotions," she says ruefully.
Yet the entire career vs. family debate is rendered moot by Kate's diagnosis: a "sucky" T-shaped uterus. Kate's "advanced maternal age" notwithstanding, her eggs are fine, and it's her mother's exposure to DES — not Kate's decision to put family on the backburner — that causes her fertility woes.
To judge from the script, the writers didn't think too hard about this incongruity. Kate's diagnosis is mostly a means of explaining her need for a surrogate (and a source of mostly lame jokes about her mother's liver spot medication). The career vs. family debate is there because…well, that's what movies about career women and infertility are about.
This wouldn't have been hard to work around — Kate could have used an egg donor as well as a sperm donor, for instance — but it's clear the writers wanted Kate to have her own biological child. The press materials for the movie talk of "two kinds of family: the one you're born to and the one you make," yet Baby Mama is very timid when it comes to alternative families.
The movie's conservatism reminded me of two other infertility-related films I recently watched: the truly awful sperm-donor comedy And Then Came Love and Hannah and Her Sisters (which features a DI subplot). In all three movies, the importance of blood ties is reaffirmed. Love might be an important ingredient, but it's biology that really makes a family in these films. In And Then Came Love, Vanessa Williams leaves her successful, long-time boyfriend for her son's donor dad. In Hannah and Her Sisters, Woody Allen finds himself unable to bond with his wife Hannah or their children who are the product of donor insemination. They divorce, but he soon finds romantic bliss with his wife's sister, who despite his extremely low sperm count, becomes miraculously pregnant.
Baby Mama has a similar twist to Hannah and Her Sisters. After a series of plot turns in which Angie may be faking her pregnancy, Kate gets pregnant the old-fashioned way as does her surrogate Angie. Like Woody Allen's character, Kate's pregnancy only comes about after she finds her true love: Greg Kinnear, who plays a sweet single dad. There's an element of wish-fulfillment here, of course, as with all romantic comedies — which makes a strange ending for a movie that seemed to promise an edgy, provocative take on surrogacy and family.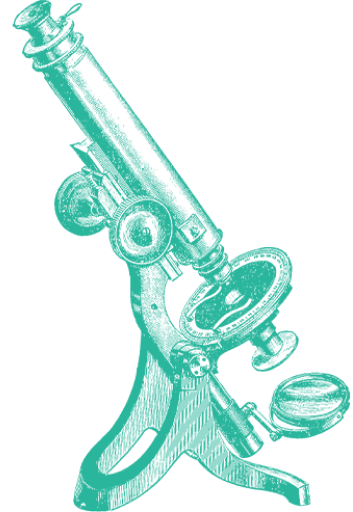 Conceptions
April 27, 2008