Transhumanism, of course, has inherited much from the ideologies that spawned this scientism, and so falls prey to it as well. Consider a recent example from that reliably credulous disseminator of scientistic tropes, Michael Anissimov.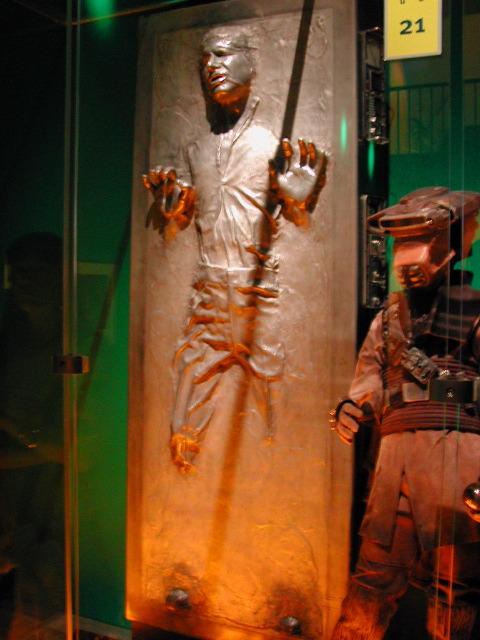 A few weeks ago, the
New York Times Magazine
published
a feature article
on the men who want their heads chopped off and frozen when they die, the women who love them, and the marital strife that results when they both keep at it. Attacks of spousal common sense are, of course, a barrier to icy immortality, and so cryonicists safely package them up and stick them on a shelf with the label "hostile-wife phenomenon." The article explores the bizarre and often sad features of romantic relationships of cryonicists, and focuses on one couple in particular, prominent transhumanist Robin Hanson and his wife Peggy Jackson, who happens to be a hospice worker.
Anissimov,
writing about the Times article
, bundles up "hostile-wife phenomenon" even more neatly: "My explanation for the phenomenon is pretty simple: gender differences in enthusiasm towards science." Okay, but "enthusiasm for science" — if we do truly just mean science — means enthusiasm for empirical facts and the discovery and understanding of them. But the article makes it sound as if Ms. Jackson is as curious and intelligent as her husband, and as well-informed of the empirical facts of cryonics. How can her differing enthusiasm for cryonics then be a matter of differing enthusiasm for science? Might there be something else at stake?
As the article notes, her hostility to the idea is "rooted less in scientific skepticism than in her personal judgments about the quest for immortality." It continues, "Peggy finds the quest an act of cosmic selfishness." "[T]o be rocketed into the future — a future your family either has no interest in seeing, or believes we'll never see anyway — is to begin to plot a life in which your current relationships have little meaning." Indeed, lending some support to her judgment, the article notes that Robert Ettinger, the father of cryonics, advised his followers in the late 1960s, "Divorce your wife if she will not cooperate."
Ms. Jackson's level of enthusiasm for science itself can't explain her differing judgment from her husband on the good and bad of cryonics.
(In fact, notably and rather hilariously, the first commenter on Anissimov's post was Robin Hanson himself, and, though he falls for the same trope, he does so by way of succinctly countering Anissimov's argument: "Women are actually more enthusiastic about most medicine than men. Women go to the doc more often, and push men to go more often than men push women. So this isn't about women not being as pro science.")