Blogger Michael Anissimov does not believe in Santa Claus, but he does believe in the possibility, indeed the moral necessity, of overcoming animal predation. To put it another way, he does not believe in telling fantasy stories to children if they will take those stories to be true, but he has no compunctions about telling them to adults with hopes that they will be true.
An obvious difference Mr. Anissimov might wish to point out is that adults are more likely than children to be able to distinguish fantasy from reality. He can (and does) submit his thoughts to their critical appraisal. While that difference does not justify what Mr. Anissimov regards as taking advantage of children by telling them convincing fantasies, it does suggest something about the difference between small children and adults. Small children cannot readily distinguish between fantasy and reality. In fact, there is a great deal of pleasure to be had in the failure to make that distinction. It could even be true that not making it is an important prelude to the subsequent ability to make it. Perhaps those who are fed from an early age on a steady diet of the prosaic will have more trouble distinguishing between the world as it is and as they might wish it to be. But here I speculate.
In any case, surely if one fed small children on a steady diet of stories like the one Mr. Anissimov tells about overcoming predation, they might come to believe such stories as uncritically as other children believe in Santa Claus. I can easily imagine their disappointment upon learning the truth about the immediate prospects of lions lying down with lambs. We'd have to be sure to explain to them very carefully and honestly that such a thing will only happen in a future, more or less distant, that they may or may not live to see — even if small children are not all that good at understanding about long-term futures and mortality.
But in light of their sad little faces it would be a hard parent indeed who would not go on to assure them that a fellow named Aubrey de Grey is working very hard to make sure that they will live very long lives indeed so that maybe they will see an end to animal predation after all! But because "treating them as persons" (in Mr. Anissimov's phrase) means never telling children stories about things that don't exist without being very clear that these things don't exist, it probably wouldn't mean much to them if we pointed out that Mr. de Grey looks somewhat like an ectomorphic version of a certain jolly (and immortal) elf: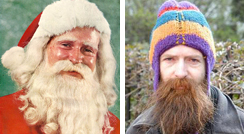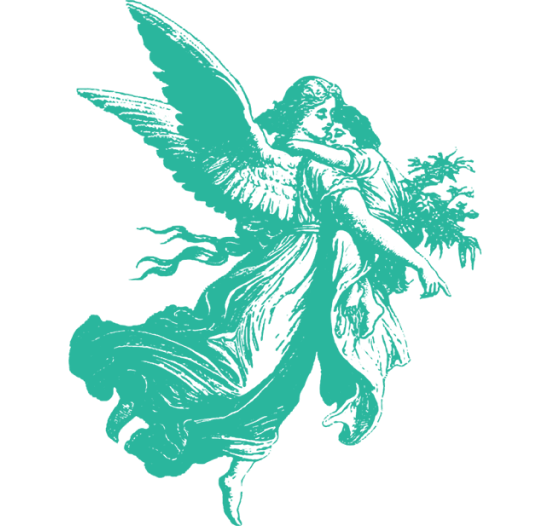 Futurisms
December 23, 2009