Think for a moment of the common critiques of 1950s American culture — of the era's conformism and repressiveness, its denial of brewing social discontent, its spiritual emptiness and shallow view of human good, and the gosh-golly attitude toward social life that led one astute commentator to dub it "the sunny synthetic fifties." Much as those critiques can be prone to lapse into Pleasantville-style caricature, there is surely still something to them. Now imagine if scientists had attempted, in the era of all those peculiar neuroses, to biologically remake man.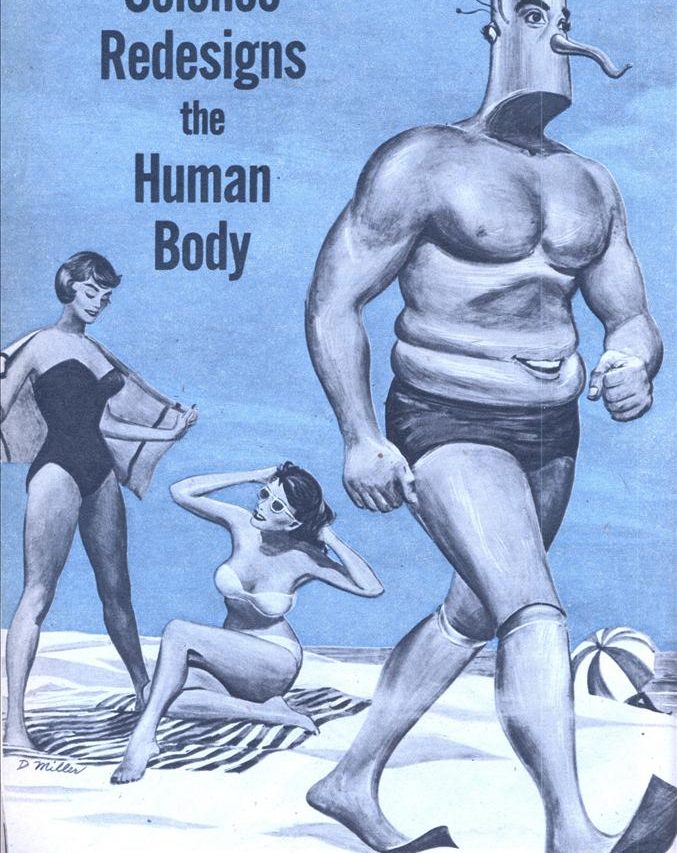 A
1956 article in Mechanix Illustrated
asked scientists and engineers to propose redesigns of the human body. Among the offerings were:
Making the spine a solid column.
Placing the brain in the chest cavity, because "Nearness to fuel supply is a fundamental principle in industry."
Replacing the rib cage with a sort of giant clamshell easily opened for surgical purposes.
A wider pelvis to decrease the risk of hernia and make childbearing easier.
Extra eyes in the back of the head or the end of a finger (a very Guillermo del Toro image).
Antennae on the head, like a grasshopper's.
Making the nose a long snout to reduce sinus troubles.
Elimination of the toenails and the little toe.
Pockets like a kangaroo's or a food storage compartment like a camel's.
Hooks on the head for straphangers on subways.
Detachable arms for comfort while sleeping.
Baldness to eliminate the cost of maintaining hair. (Note that this proposal came from a dermatologist.)
Folding ears like an old-fashioned ear trumpet, for catching low-pitched sounds. (This one came from a radio engineer.)
In
the previous post here
, I wrote of the danger of tinkering with complex systems we did not create due to the impossibility of controlling and predicting the outcome. But there is an additional cost in tinkering with some of these systems. At the dawn of the age in which the
Mechanix Illustrated
article was written, C. S. Lewis wrote in
The Abolition of Man
:
In order to understand fully what Man's power over Nature, and therefore the power of some men over other men, really means, we must picture the race extended in time from the date of its emergence to that of its extinction. Each generation exercises power over its successors: and each, in so far as it modifies the environment bequeathed to it and rebels against tradition, resists and limits the power of its predecessors. This modifies the picture which is sometimes painted of a progressive emancipation from tradition and a progressive control of natural processes resulting in a continual increase of human power. In reality, of course, if any one age really attains, by eugenics and scientific education, the power to make its descendants what it pleases, all men who live after it are the patients of that power. They are weaker, not stronger: for though we may have put wonderful machines in their hands we have pre-ordained how they are to use them.
When examining transhumanism, we need not go nearly as far as Lewis in describing the power one generation asserts at the expense of its descendents. We can accept that each generation has some limited power to correct, through changes in theories and institutions, the errors of their predecessors.
But the transhumanist form of change is of quite a different kind. Whereas before successive generations remade their understanding of a human nature that itself remained effectively constant, the transhumanist project is to remake human nature itself to match its novel understanding. The effects will be immensely more difficult for successor generations to change — if they can be changed at all — than the previous process of change at the social level, itself a very brittle process.
Put another way: You might foresee a freer and better future if transhuman powers come to pass within your lifetime — but would you be freer and better off today if transhumanism had begun reshaping human biology in the 1950s? (I wonder in particular what transhumanist feminists would say to such a question. Would women today come with rocket-cone breasts and built-in kitchen appliances?) Gizmodo blogger Wilson Rothman
says that
"if 1950s men redesigned the human form, we'd be horrors."
One might object that our cultural ideas today are better than those of the 1950s, but this objection only makes the point. We could not alter our culture nearly as easily had a previous one remade human nature to match its own. The "freedom" promised by transhumanism is in fact the license to grab power for our generation at the expense of future ones. As Lewis says:
There neither is nor can be any simple increase of power on Man's side. Each new power won by man is a power over man as well. Each advance leaves him weaker as well as stronger. In every victory, besides being the general who triumphs, he is also the prisoner who follows the triumphal car.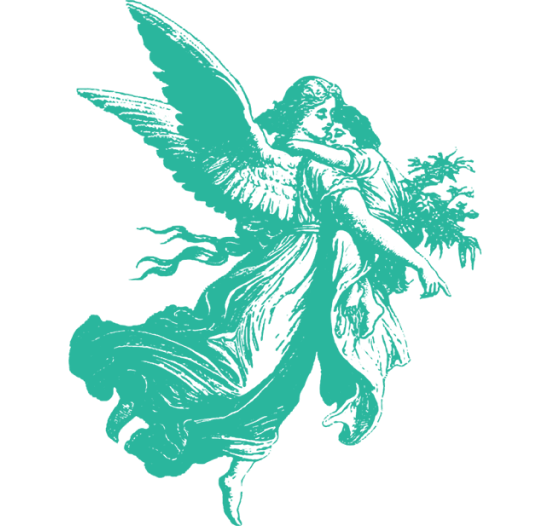 Futurisms
February 17, 2010