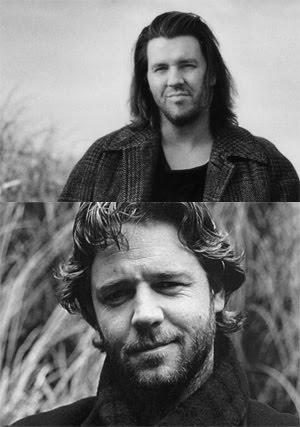 David Foster Wallace → Russell Crowe?
The gentle Facebooking reader will likely have noticed the news-feed trend of last week. No, it's not posting the color of your bra in ostensible support of breast-cancer awareness (older readers will remember that one). I first noticed it myself when the faces on my news feed seemed both more familiar and more attractive. It turns out that it was all due to the latest Facebook fad: updating your profile picture to match your "celebrity doppelgänger."
One friend's doppelgängered profile picture was accompanied by a comment that she suspected the trend to be a product of "wishful thinking." And how. David Foster Wallace's
words from the dawn of the 1990s
seem truer than ever:
Because of the way human beings relate to narrative, we tend to identify with those characters we find appealing…. When everybody we seek to identify with for six hours a day [of TV watching] is pretty, it naturally becomes more important to us to be pretty, to be viewed as pretty. Because prettiness becomes a priority for us, the pretty people on TV become all the more attractive, a cycle which is obviously great for TV. But it's less great for us civilians, who tend to own mirrors, and who also tend not to be anywhere near as pretty as the TV-images we want to identify with…. This very personal anxiety about our prettiness has become a national phenomenon with national consequences…. The boom in diet aids, health and fitness clubs, neighborhood tanning parlors, cosmetic surgery, anorexia, bulimia, steroid-use among boys, girls throwing acid at each other because one girl's hair looks more like Farrah Fawcett's than another … are these supposed to be unrelated to each other? to the apotheosis of prettiness in a televisual culture?
One wonders how the transhumanist is to contend with such a problem. The libertarian transhumanist, especially, admits into his moral vocabulary little beyond the individual will. It is the locus of all human action; any collective action is only properly constituted contractually.
What then of the influence of popular culture — whether in average people's everyday anxiety over the gulf between their looks and the looks of the pretty people they almost could be but are not, or in their actual efforts to bridge that gulf? The libertarian can deny such anxiety by proudly affirming that the individual will exercises itself autonomously, but as Wallace indicates, this is a woefully inadequate account of the way people think and make choices about their appearances (see: Nadya Suleman/Angelina Jolie).
The only other option is to affirm the supreme
rights
of the individual will in exercising its personal choices of expression, irrespective of whether those choices are truly autonomous. Every person can and should make himself — including his body — into whatever he freely chooses to be. This is the mantra behind
morphological freedom
. The numbers of people who go to drastic measures, starving themselves, going under the knife, etc., are surely then by virtue of their expressiveness the freest of all, and cosmetic technology a force for their liberation.
Jocelyn Wildenstein
is to be heralded as the Frederick Douglass of the morphological emancipators.
Because the libertarian transhumanist view admits of no normativity, neither can it admit of pathology. Libertarian transhumanists must claim to celebrate all morphological choices equally. In practice, of course, they do not celebrate them equally, for their ideology has its own qualitative distinction in the virtue of choice: It favors those "expressions" that seem to be freer — that is, those that have departed more from the given. Libertarian transhumanists seem vaguely aware of and mostly fine with this internal contradiction. But there is a deep irony in the fact that their embrace of morphological autonomy as liberation from cultural conformity commits them to celebrating choices that are so transparently made by unhealthy wills succumbing to the grip of cultural norms.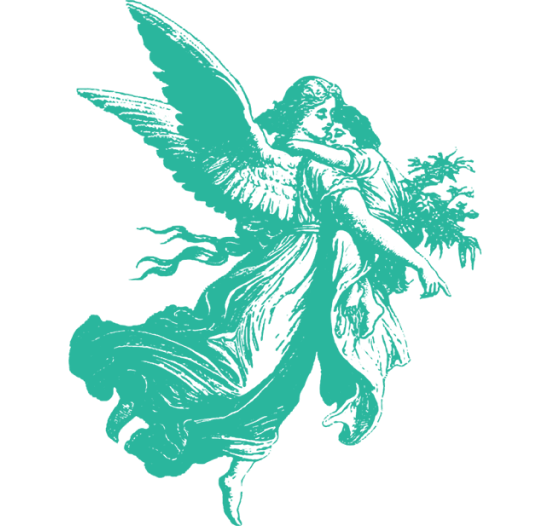 Futurisms
February 6, 2010