It is clear that Alberto Giubilini and Francesca Minerva were doubting some pretty obvious ethical truths in their recent paper. As Ari suggested, this is quite contrary to Kyle Munkittrick's credulous praise that their paper is
exactly what intellectual exercise is meant to be: a reasoned exploration of an idea we find difficult and troubling. True philosophy, honest ethics, dares to ask the un-askable questions. If we are horrified by what we find, then we need to examine the very foundations of our philosophies.
But did these authors really even exhibit the spirit of deep philosophical questioning that Munkittrick claims to defend? In fact, looking at the paper itself, and at the defenses of the paper written by the authors and the journal's editor, it is clear that they reached this ostensibly outrageous position not by deeply questioning any basic moral assumptions, but by scrupulously following certain widely accepted principles of utilitarian "personhood" ethics to their horrible logical conclusion. As the authors say in defense of their article: "It was meant to be a pure exercise of logic: if X, then Y."Yet so very far was this "exercise in logic" from the deep questioning of moral principles that, when they reached the conclusion that killing babies is okay, they accepted that conclusion, rather than questioning the principles that brought them there. That certainly demonstrates the deep commitment these authors had to the principles of utilitarian bioethics, but it sure doesn't say much about their commitment to challenging moral assumptions or principles.Their indignant surprise at the public reaction to their paper, which they take pains to point out was intended for academic audiences only — a canard that Andy Ferguson rightly ridicules — also shows how little these authors wanted to challenge any widely held assumptions in the culture. And while there was clearly a very strong negative reaction from the public, some of the assumptions made by the authors, such as the idea that "children [with Down syndrome] might be an unbearable burden on the family and on society as a whole," are unfortunately all too common in our society.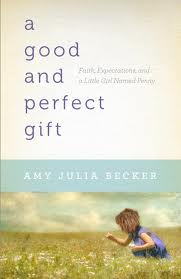 As Caitrin Nicol notes in "At Home with Down Syndrome," ninety percent of fetuses diagnosed with Down syndrome are aborted. As Peter Wehner writes in a recent review of A Good and Perfect Gift — a book written by Amy Julia Becker, the mother of a child with Down syndrome, named Penny — not just utilitarian bioethicists, but also "physicians, genetic counselors, prenatal screeners, and even biology teachers" embrace the cultural assumptions that children with disabilities should be viewed "not as gifts but as burdens, not children to love but mistakes who should be eliminated." Amy came to understand "amidst the pain and through grace," as Wehner puts it, "that there is purpose in Penny's life simply as she is and who she is."The transhumanists, with their belief in the importance of human enhancement, unquestioningly embrace our culture's ethos of power, productivity and, efficiency as a matter of principle. Picturing themselves as critical, skeptical, free-thinking iconoclasts, they view as backwards and conformist beliefs like Amy's. But in an age that so prizes the abilities that make us productive, useful, and powerful, it may be that beliefs like hers — that power is perfected in weakness, that the poor in spirit are blessed, and that it is the meek who shall inherit the earth — may still represent the deepest challenge to the ideological commitments of our hardened minds.