In
my last post
, I described the anti-humanism of utilitarian philosophers like Peter Singer, who more than rhetorically ask the question of whether humans should exist. While I don't believe (as, say,
Wesley J. Smith does
) that Singer's anti-humanism is now characteristic of the West in general, Singer's apparent loathing of human existence in all of its supposed misery is at least shared by many transhumanists.
You sound like you actually *like* being trapped in these meat cages. And like you think it's bad to want to escape a cage that does pretty much nothing except find new ways to hurt and malfunction.
It's hard to see how we could contrive new good things outside our "cages" if all we know is inside them and all that's inside them is bad.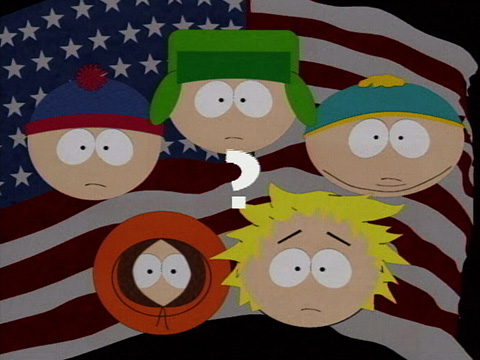 Similarly, commenter Jonathan
is concerned about
"the loss of life (particularly infant life) that cerebral hypoxia causes each year," invoking a utilitarian calculus to claim that "the good of preventing an infant death outweighs the good of those joys of breathing to which Schulman refers." Commenter tlcraig, whose comments on this thread are smart and funny,
aptly asks
, "How does this help me to decide whether being without breathing would be a better way for me to be?" Not only does it evade the central question, but if you tease out Jonathan's comment, it amounts to claiming that if I like breathing, I support allowing infants to die, which veers into
South Park

farcical political ad
territory ("If you support this, you hate children. You don't
hate
children … do you?").
To put it mildly, of course, the "breathing versus dead infants" idea is what they call a "false choice," and one that, aside from its odiousness, manages to put the problem precisely backwards. If there are infants with cerebral hypoxia, or anyone with any sort of hypoxia for that matter, the problem is that they have a fundamental need they are unable to meet, and that we should focus our medical efforts on helping them meet it. The commenter seems to be saying, however, that if someone has trouble breathing, then instead of eliminating the trouble, we should eliminate the breathing.
Okay, but what's left over once we do — particularly if we consistently apply this standard of eliminating rather than fulfilling needs? One would have to say we should do away with arms because some babies are born without them, and do away with sight to accommodate the blind. For that matter, if this idea is really fully and consistently applied, one would have to say we should eliminate all needs, and do away with life, because so much death results from it. And so at the root of this utilitarian transhumanist argument we find the same anti-humanism as we did at the core of Singer's: the ostensible concern for eliminating suffering hollows out our understanding for why we should even be alive. Rather than maintaining aspects of our humanity like breathing, it's the whittling away of everything that is essentially human from our self-understanding that poses the real threat to our existence.