There is one world in common for those who are awake, but when men are asleep each turns away into a world of his own.
 – Heraclitus, 2500 years ago
We're an empire now, and when we act, we create our own reality.
– Unknown official in the George W. Bush
administration, 20 years ago
Do you feel that people you love and respect are going insane? That formerly serious thinkers or commentators are increasingly unhinged, willing to subscribe to wild speculations or even conspiracy theories? Do you feel that, even if there's some blame to go around, it's the people on the other side of the aisle who have truly lost their minds? Do you wonder how they can possibly be so blind? Do you feel bewildered by how absurd everything has gotten? Do many of your compatriots seem in some sense unintelligible to you? Do you still consider them your compatriots?
If you feel this way, you are not alone.
We have come a long way from the optimism of the 1990s and 2000s about how the Internet would usher in a new golden era, expanding the domain of the information society to the whole world, with democracy sure to follow. Now we hear that the Internet foments misinformation and erodes democracy. Yet as dire as these warnings are, they are usually followed with suggestions that with more scrutiny on tech CEOs, more aggressive content moderation, and more fact-checking, Americans might yet return to accepting the same model of reality. Last year, a New York Times article titled "How the Biden Administration Can Help Solve Our Reality Crisis" suggested creating a federal "reality czar."
This is a fantasy. The breakup of consensus reality — a shared sense of facts, expectations, and concepts about the world — predates the rise of social media and is driven by much deeper economic and technological currents.
Postwar Americans enjoyed a world where the existence of an objective, knowable reality just seemed like common sense, where alternate facts belonged only to fringe realms of the deluded or deluding. But a shared sense of reality is not natural. It is the product of social institutions that were once so powerful they could hold together a shared picture of the world, but are now well along a path of decline. In the hope of maintaining their power, some have even begun to abandon the project of objectivity altogether.
Attempts to restore consensus reality by force — the current implicit project of the establishment — are doomed to failure. The only question now is how we will adapt our institutions to a life together where a shared picture of the world has been shattered.
This series aims to trace the forces that broke consensus reality. More than a history of the rise and fall of facts, these essays attempt to show a technological reordering of social reality unlike any before encountered, and an accompanying civilizational shift not seen in five hundred years. ♣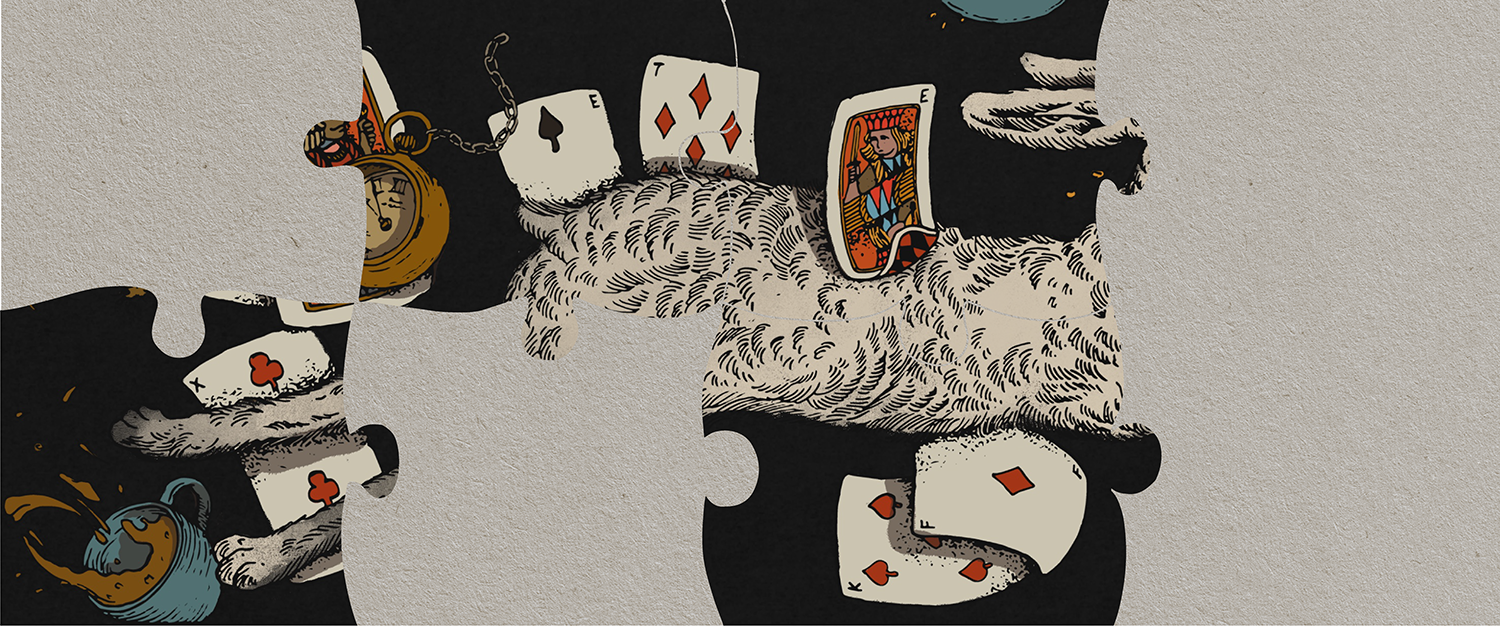 Essay 2. Reality Is Just a Game Now →