We're going to have radio silence here at Text Patterns for a while — I'm coming to the end of a year of research leave and have a number of projects, small and large, that I need to wrap up before school resumes in August.
One of those projects is related to my previous post: Our social media put us in an odd situation in relation to words, our own and others'. People say things they don't mean, or that they declare afterwards that they don't mean; they retweet or report or link to statements that they later (when challenged) say they don't endorse. Every day we see people positioning themselves in oblique relation to language. Mikhail Bakhtin — early in his career, which is to say, early in the history of the Soviet Union, when people's words were already landing them in prison — wrote of the moral imperative of being answerable for one's language; Wendell Berry, in one of his most important essays, wrote of the inestimable value of "standing by words," standing by what we say. It's hard to imagine concepts more foreign to the way language is used on social media today. So I'm writing an essay about the restoration of answerability.
I'm also in the early stages of writing about the changing fortunes of the concept of nature, something that I discussed briefly in a few recent posts.
As usual, I'll be posting images, links, and very brief reflections (often on Christian matters) at my personal blog.
I'm continuing to think about Anthropocene theology, but that's going to be a very long-term project.
The next book I write, by the way, will be called Auden and Science.
And then I have various responsibilities concerning the books I've already written. How to Think: A Guide for the Perplexed — that's the subtitle for the U.K. edition, which I like better than the one for the American edition — will be out this fall, and I'll be involved in the publicity for that. Also, I'll be blogging about some of the ideas of the book on that site.
The Year of Our Lord 1943: Christian Intellectuals and Total War will be out next year from Oxford UP, and I have final revisions to do for that, plus all the questionnaire-answering and form-filling that accompany publication.
AND: I'll need to start prepping for my fall classes! By the time I return I'll have been fifteen months out of the classroom, and that's a long time. I am itching to reconnect with students, believe it or not.
But the research leave was great. I got a lot of work done and have been refreshed by the opportunity to read and think and reflect. This past year also marked the end of a decade of illness in my family, which means that for the past few months I have had the strange and wonderful experience of not having to spend a lot of time caring for a sick loved one. (That's taken me a while to get used to, oddly enough. I still wake up in the morning casting my mind around for the first thing I need to do for … oh wait, everyone's fine!) So I'll be headed back into teaching with a lot of energy. Lord, may it please you that the next few years are like this one — for me personally, I mean. I'd prefer not to have any more years like this one in American politics.
Ciao for now!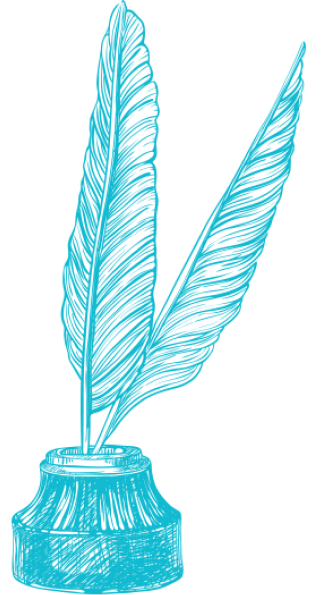 Text Patterns
June 27, 2017