So, mainly to spite Ross Douthat, I watched the finale ("Felina") of Breaking Bad. It was impressive in every respect.
But of course there's no way for me, even as someone who knows the plot of the series and how the major themes have developed over time, to understand the episode completely or to get the full effect — because, you know, I haven't actually been watching it. It's interesting to think about the things that I didn't know and couldn't know as I watched. For instance, while I could clearly discern the valedictory character of Walt's last meeting with Skyler, I was limited in my ability to grasp it by not having a reservoir of memories of how Bryan Cranston and Anna Gunn interacted with each other through the whole course of the series. I didn't have a visual and aural record of body language, gesture, vocal intonation, eye contact, etc. I could cite many more examples.
All this makes me wonder what it might be like to go back and watch the whole series now, knowing the general story arc in advance and the concluding episode in detail. I'm unlikely to do that, but in principle such an experience need not be absolutely inferior to having watched the show all along. Though it would certainly be different.
All that said, I have one major point to make: it's been interesting to see how the conclusion of the show hasn't settled any of the long-standing arguments about it. Consider Walt's intimidating Elliott and Gretchen into giving money to Skyler and Flynn: surely a deed confirming Team Walt in their belief that he's basically a good guy who deeply loves his family? No, say others: it's his refusal to accept their refusal of his dirty money, a determination to get his own way, to have his will realized, by hook or by crook and come what may. In this reading it's not generosity, it's the triumph of the will. Even his already-much-celebrated confession to Skyler — "I did it for me. I liked it. I was good at it. And I was really… I was alive." — can be read either as a commendable final honesty from Walt or as a canny move on his part: he's saying what he has to say to get Skyler to do what he wants her to do.
Whether out of good motives or bad or some combination of the two, Walt's goal is to ensure that certain things happen after he dies — to build a machine that continues to function after its creator is dead. That's why it seems to me that an important visual motif in "Felina" — one that I haven't seen noticed by other commentators, though I'm sure some have mentioned it — emerges after the massacre of the Nazis: the massaging recliner continues to massage the dead body of its occupant, and the oscillator that Walt had built to guide the path of the machine gun continues to trace its pre-ordained path long after the gun is empty. (Even if the Nazis had shot Walt, if he had been able before his death to press the trunk-release they would have been killed anyway.) The quiet sounds of those two thoughtless, mindless machines in the aftermath of bloodshed are deeply eerie. That scene alone made me wish I had watched the show all the way through….
But this is what Walt is trying to build: a machine made of manipulation that will run on after his death, getting that dirty money to Skyler and Flynn whether they like it or not.
It's a machine that works flawlessly — all of Walt's plans in this episode work flawlessly, even something as wildly implausible as his poisoning of Lydia. Watch that scene again and try to figure out how he does it. I think it's impossible — sort of like the way he drifts in and out of places that ought to be heavily guarded or closely observed. Implausibilities and impossibilities pile up one on another, to the point that it's hard for me not to think that the Emily Nussbaum "it's all a dream" theory — later endorsed by Douthat — makes for a better and more satisfying reading of the show's conclusion than any other.
It's nice to dream of machines working flawlessly, carrying out our plans to their envisioned perfection. But machines rarely work flawlessly; they're like their makers in that respect.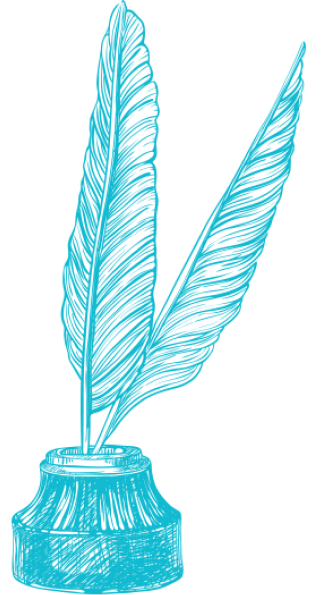 Text Patterns
October 2, 2013