I wrote recently that I see world-building in SF and fantasy as coming in two chief varieties, the speculative and the meticulous, and that those varieties offer different kinds of literary interest and pleasure. Ursula K. Le Guin's Earthsea falls on the speculative end of the spectrum, Tolkien on the meticulous end. Here's another binary: the accommodating and the perverse.
The distinction applies to all kinds of writing, but I think it especially evident in SF or fantasy or any other kind of writing that evades the constraints of standard-issue realistic fiction. The accommodating writer is one who is content to work within the common shapes of story, the expected arcs and structures of human tale-telling throughout history and across cultures, while the perverse writer suspects those arcs and structures and strives to avoid or subvert them when possible. (So when I recently called Adam Roberts "perverse" I was describing, not criticizing. I think Adam's fiction is very usefully perverse.)
It strikes me that these two binaries may usefully be juxtaposed to each other. These are distinctions of degree, not kind, so some Cartesian plotting is required, thus: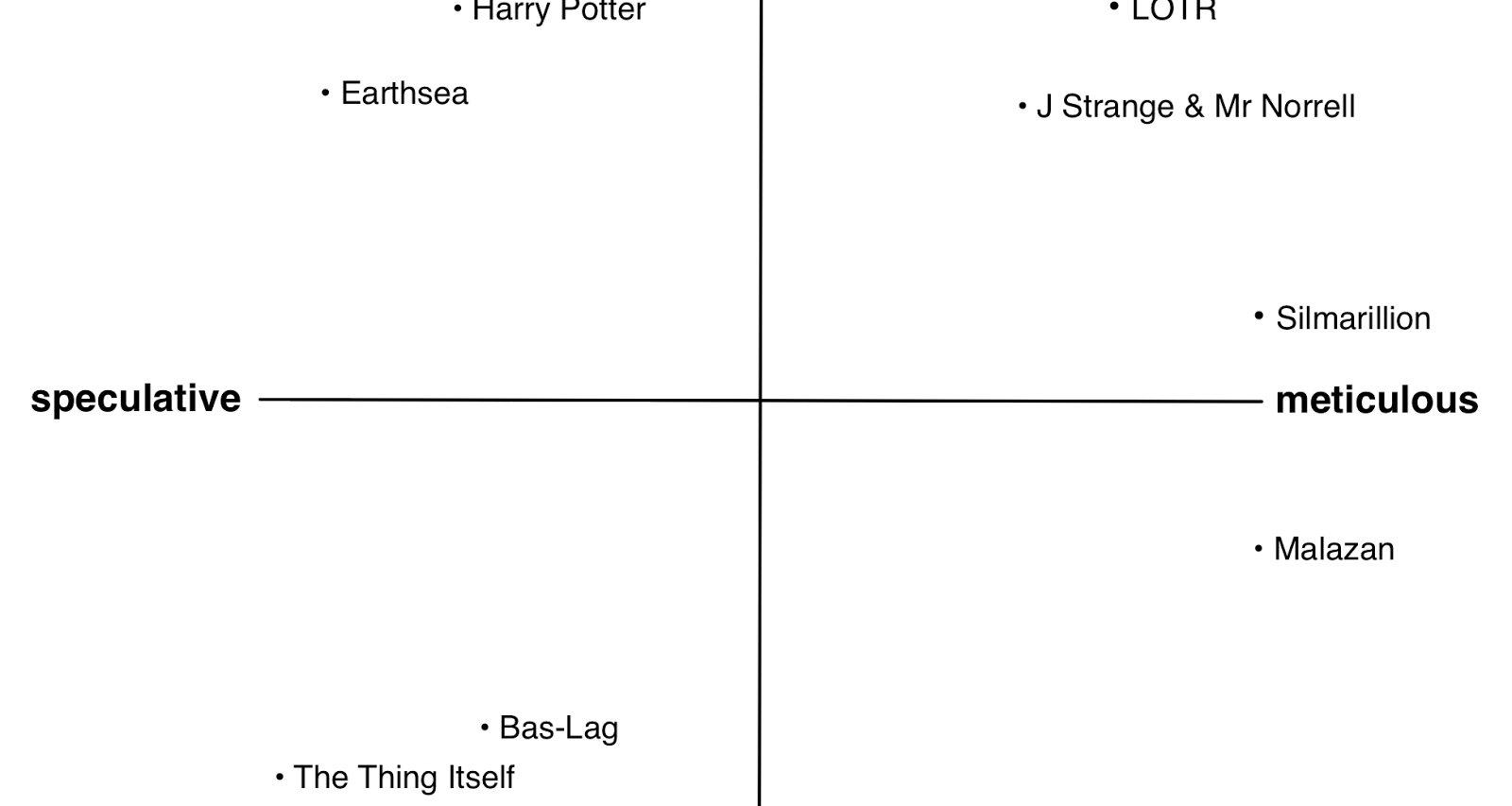 I'm not sure that I've placed any of these texts with precision, but it's a start. Most of them will be familiar to most of my readers, but perhaps not China Mieville's Bas-Lag series and Steven Erikson's Malazan Book of the Fallen. I was tempted to identify Gene Wolfe's Book of the New Sun series as strongly meticulous and strongly perverse but then decided that both of those designations are potentially misleading. I've also been re-reading Thomas Pynchon lately, and was tempted to mark Gravity's Rainbow as strongly speculative and off-the-chart perverse, but that needs more thought also.
I'm happy to entertain any corrections or suggestions in the comments below.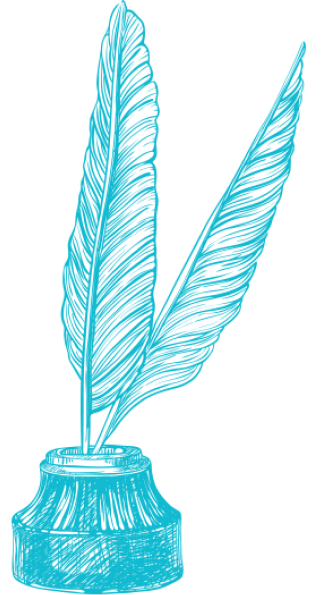 Text Patterns
December 9, 2016