[SPOILER ALERT, I GUESS, EVEN THOUGH I DON'T REVEAL ANY DETAILS]
I just finished reading Paul McAuley's Confluence trilogy and now I'm extremely annoyed. The reason? Very, very close to the end of this 900-page novel it turns into a time-travel story, and I really, really hate time-travel stories. If I know in advance that a story contains time travel I won't read it, and if in the process of reading a story I see time travel emerging, I typically stop reading. Thus my extreme annoyance with Confluence, in which I had invested a lot of time and attention before McAuley sprang the nastiness on me.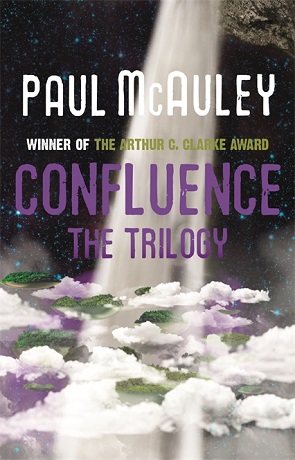 Maybe it's time to figure out why I have this reaction.
Let's start with something comparatively minor: once a writer introduces the possibility of time travel into a story, there are no natural limits to its deployment. A point my son Wesley has made in our decade-long conversation about the Harry Potter books: Once we learn (in Prisoner of Azkaban) that the Ministry of Magic owns at least one Time-Turner, and is even willing to lend it to ambitious 13-year-olds, then where is it when it's needed for really important stuff like, you know, fighting Voldemort? And yet it never appears again. This is a significant offense against the Elementary Rules of Fictional World-Building.
But my chief complaint … well, I'm not sure I want to call it a "complaint." Perhaps it's a congenital imaginative defect on my part. Whatever we want to call it, it's what prevents me from taking any pleasure in stories that feature time travel. Anyway, here goes:
Almost all stories, written or performed, play with time to some degree. We notice when they don't: for instance, when Shakespeare goes far, far out of his way to make The Tempest unfold in "real time." (Characters comment on the passage of time to ensure we don't miss it.) One chapter of a novel concludes with the beginning of a journey, and the next with arrival at the destination. In 50 pages we go from a character's birth to his adulthood, and then spend the next 500 covering a few weeks. No one is surprised or troubled by any of this, since, if we couldn't expand and contract time at will, we couldn't tell stories — we'd all be Funes the Memorious.
When stories introduce fantastic forms of travel through space, like teleportation or the Floo Network, they're just off-loading to technology (magic being a kind of technology) the responsibility for skipping narratively insignificant tracts of time that storytellers otherwise handle with the kinds of structural adjustments I mentioned in the previous paragraph.
Time travel is something wholly different, because time travel undoes both cause and consequence. What is more fundamental to storytelling (and of course to life itself) than narrating and reflecting on the repercussions of events? In a very serious and very important sense tracing the effects of causes is what storytelling is. And yet with time travel every repercussion can be removed by removing or adjusting the cause that produced it. Time travel is therefore the abrogation of story itself. And since I read novels because I like stories, as soon as time travel arrives in a novel, I depart.
P.S. Confluence was great until McAuley sprang the Bad Thing on me.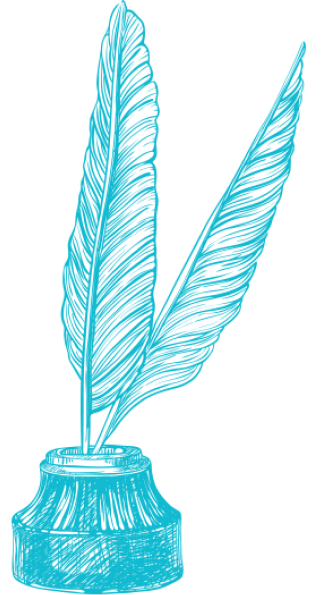 Text Patterns
May 13, 2016