It's been interesting — and somewhat disconcerting — to see the techno-ideology John Gruber has been selling since Apple announced the iPad. See this post, or this one, or the beginning of this one. Basically, Gruber is endorsing the Eloi-Morlock theory of computing experience according to which . . . well, why try to improve on, or even compete with, perfection? Let's go to the source here, Neal Stephenson's still-amazingly-brilliant essay from a decade ago, In the Beginning Was the Command Line. Take it away, Neal:
Contemporary culture is a two-tiered system, like the Morlocks and the Eloi in H.G. Wells's The Time Machine, except that it's been turned upside down. In The Time Machine the Eloi were an effete upper class, supported by lots of subterranean Morlocks who kept the technological wheels turning. But in our world it's the other way round. The Morlocks are in the minority, and they are running the show, because they understand how everything works. The much more numerous Eloi learn everything they know from being steeped from birth in electronic media directed and controlled by book-reading Morlocks. So many ignorant people could be dangerous if they got pointed in the wrong direction, and so we've evolved a popular culture that is (a) almost unbelievably infectious and (b) neuters every person who gets infected by it, by rendering them unwilling to make judgments and incapable of taking stands.Morlocks, who have the energy and intelligence to comprehend details, go out and master complex subjects and produce Disney-like Sensorial Interfaces so that Eloi can get the gist without having to strain their minds or endure boredom. Those Morlocks will go to India and tediously explore a hundred ruins, then come home and built sanitary bug-free versions: highlight films, as it were. This costs a lot, because Morlocks insist on good coffee and first-class airline tickets, but that's no problem because Eloi like to be dazzled and will gladly pay for it all.Now I realize that most of this probably sounds snide and bitter to the point of absurdity: your basic snotty intellectual throwing a tantrum about those unlettered philistines. As if I were a self-styled Moses, coming down from the mountain all alone, carrying the stone tablets bearing the Ten Commandments carved in immutable stone–the original command-line interface–and blowing his stack at the weak, unenlightened Hebrews worshipping images. Not only that, but it sounds like I'm pumping some sort of conspiracy theory.But that is not where I'm going with this. The situation I describe, here, could be bad, but doesn't have to be bad and isn't necessarily bad now:It simply is the case that we are way too busy, nowadays, to comprehend everything in detail. And it's better to comprehend it dimly, through an interface, than not at all. . . . My own family–the people I know best–is divided about evenly between people who will probably read this essay and people who almost certainly won't, and I can't say for sure that one group is necessarily warmer, happier, or better-adjusted than the other.
I don't know when to stop quoting this, so go read the whole thing. It's great. My point is simply that those who complain about the increasingly closed architecture of the iPad, and the decline of the personal computer and its replacement by digital "appliances," are resisting the dividing of the world into Eloi and Morlocks. Gruber is embracing it.My own view is that I was an Eloi for most of my life but have spent the last few years trying to learn how to be a Morlock, at least a minor-league Morlock — and that has been, I think, time well spent. I am concerned that too many people will simply accept their Eloi status, and will give up on trying to understand the technologies that are shaping their minds and experiences, and will end up in a condition more or less like that of the people on the Axiom in Wall•E. It's rather ironic, to say the least, that the company that's doing the most to push us in this direction is the other one driven to its highest standards of excellence by Steve Jobs.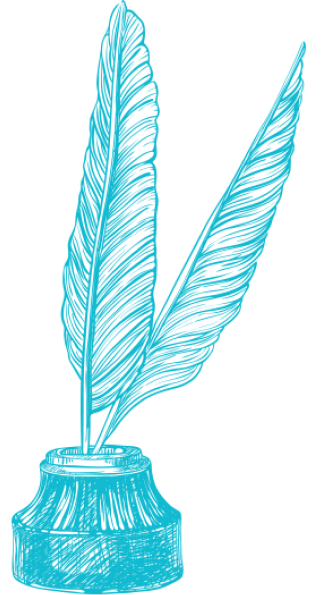 Text Patterns
February 17, 2010