Ezra Klein's response to the current books-that-most-influenced-me meme is interesting: He says that in such conversations, "I always feel like a fraud." Though he lists some books, he continues,
These books meant a lot to me, but they were much less influential in my thinking — particularly in my current thinking — than a variety of texts that carry consider less physical heft. Years spent reading the Washington Monthly, American Prospect and New Republic transformed me from someone interested in politics into someone interested in policy. So, too, did bloggers like, well, Matthew Yglesias, Kevin Drum and Tyler Cowen. In fact, Cowen, Brad DeLong, Mark Thoma and a variety of other economics bloggers also get credit for familiarizing me with a type of basic economic analysis that's consistently present in my approach to new issues. . . .Going forward, I wonder how common canons like mine will become. Twenty years ago, someone with my interests would've spent a lot more time reading books because blogs simply didn't exist yet. Magazines were around, but the advent of the Web led to daily content, so I've also spent more time reading those. But I can't deny it: So much as I love my favorite books, the biggest influences in my thinking have been the continuous intellectual relationships I've had with blogs, periodicals and other people. Books aren't even that close.
Klein is making an important distinction here: most of us can name the books that most influenced our intellectual development, but it can be a little harder to assess all of the forces that shaped us and figure out which ones are the most important.To say that a magazine, or a set of magazines, or even a series of blogs are the chief instruments of your intellectual formation is not — or should not be — a shameful confession. A lot depends on the quality of your reading. If you read an intelligent and active blogger over the course of a year, say, you are likely to be reading more than a book's worth of that person's words; and while you won't be getting the benefit of tracing a single argument through lengthy development — something relatively few books offer anyway — if you are an attentive reader you will learn a great deal about how that person's mind works, how that mind encounters and assesses the many provocations that any smart person faces in a year. That kind of reading can be a useful intellectual education . . . in some fields.But not in all. In my field, literary studies, I would say that you could (theoretically) get an education in criticism by reading smart blogs, but you can only get an education in literature by reading literature. And that means learning to reckon not just with short works — lyric poems, essays, short stories — but with great big things: novels, plays, epics. In literature the book-length work is central and irreplaceable.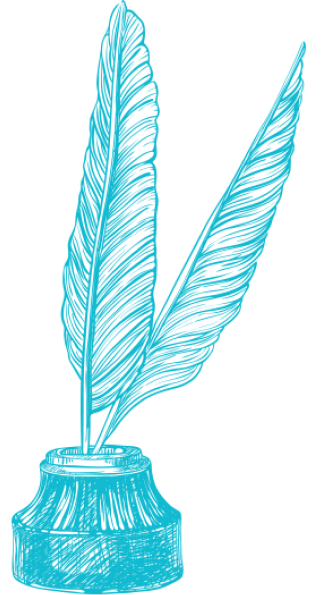 Text Patterns
March 23, 2010