About e-reading: a kind of Standard Model has emerged among book-lovers. For example:
One of the most imperishable notions ever set down about a personal library can be found inside Sven Birkerts's essay "Notes from a Confession." Birkerts speaks of "that kind of reading which is just looking at books," of the "expectant tranquility" of sitting before his library: "Just to see my books, to note their presence, their proximity to other books, fills me with a sense of futurity." Expectant tranquility and sense of futurity — those are what the noncollector and what the downloader of e-books does not experience, because only an enveloping presence permits them.

I'm sorry but your Nook has no presence.
That's William Giraldi, who, despite what he says, is definitely not sorry. And here's Dustin Illingworth:
As an unabashed sensualist, the most obvious deficiency of the digital book, to me, is the scarcity of its satisfactions: its lack of spine and alarming weightlessness, its abstract and odorless pages, the tactile sterility of the entire enterprise. It seems to me that a book's physicality is part and parcel of its ability to convey an intimate and lasting experience. Books are meant to be handled and smelled, fingers run along worn cloth, words underlined in good black ink, dog-eared corners folded and refolded. Indeed, the materiality of books — pages, fonts, marginalia, previous owners, stains — channel, for me, a kind of literary magic, an aura of lived memory that the eBook cannot aspire to. The drops of blood in my copy of Dune (nosebleed, age 14), the wilted spots in Jude the Obscure, the profound and funny notes in Confederacy of Dunces written by a mystery reader I'll never meet — this is where the physical book and the vitality of the reader come together, thickening with every encounter. Yes, the ideas within books, their collections of consciousness, are the important things; however, a physical book makes the conveyance itself an essential part of the endless enrichment: a monument to our relationship with the living, growing text.
I don't disagree with any of this … well, actually, I … Okay, let me put it this way: You have two choices.
One: You have as many beautiful books as you want. You get the worn cloth, the underlined words, the dog-eared corners — if you so desire. You can have them pristine, if that's your preference. Even the coffee stains and, um, drops of blood that connect the materiality of your existence with the materiality of the book's existence. All this can be yours. But you have no control over what books you get: titles, authors, text — all random. Maybe you get Tolstoy, maybe you get Danielle Steele, maybe you get Dr. Oz.
Two: You can only read on e-readers, with all the features (changeable font size, backups of annotations, etc.) such devices typically have. No codexes for you. But you get to choose the books you read.
Which way do you go?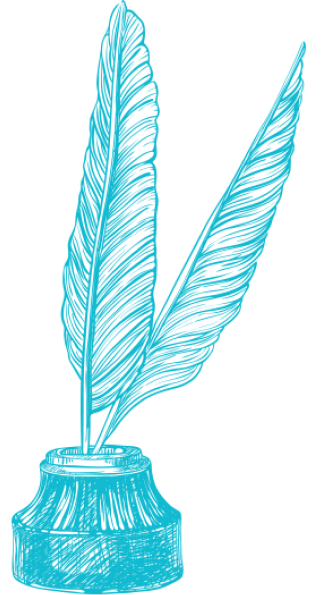 Text Patterns
May 1, 2015