Next academic year I will be leading a faculty seminar here at Wheaton on Christianity and the Book: Histories and Futures. Participating in the seminar will be faculty from English, Education, Chemistry, Ancient Languages, Communications, and the Library. Oh, and our President wants to be there too.
We'll want to start the year by acknowledging that the book is a technology, and that, therefore, we need to think well about technology in general. Here I think Albert Borgmann's Technology and the Character of Contemporary Life will be especially helpful. We will also want to develop a specifically theological vocabulary, and might be assisted in that endeavor by Murray Jardine's The Making and Unmaking of Technological Society. We will read Leo Marx's terrific essay, "Technology: the Emergence of a Hazardous Concept" and sample some of the more pessimistic (Jacques Ellul, Neil Postman) and optimistic (Kevin Kelly) thinkers about technology.
Then we'll turn to the history of the book. We'll need an anthology: either The Book History Reader or A Companion to the History of the Book.
For the particularities of Christianity's relation to the book, we'll read, among other things, Roberts and Skeat's The Birth of the Codex, Anthony Grafton and Megan Williams's Christianity and the Transformation of the Book, and Ivan Illich's In the Vineyard of the Text. When we get to the Reformation it's going to be hard to know what to select: I'll probably come up with readings from Elizabeth Eisenstein, Andrew Pettegree, Adrian Johns, and Lucien Febvre and Henri-Jean Martin. Surely there's a place for Ann Blair's Too Much to Know.
Then — and here's where it gets really tricky — late in the year we'll want to think about how Western culture is shifting away from the dominance of the codex and what implications that has both for Christianity and for higher education. I'd love to discover that some brilliant sociologist is studying churches and new media, but I haven't discovered that yet. We may need to read some McLuhan at this point. Also perhaps essays from Robert Darnton's The Case for Books and Grafton's Worlds Made by Words.
And then, on the embrace-the-future side of things, we'll want to read The Future of Learning Institutions in a Digital Age, by Cathy Davidson and David Theo Goldberg. Possibly Kamenetz's DIY U and Shirky's Cognitive Surplus. And many blog posts by many different people.
What am I missing? What else should we read? What topics should we explore? Whom might we invite to come and speak to our group? Help me out, folks.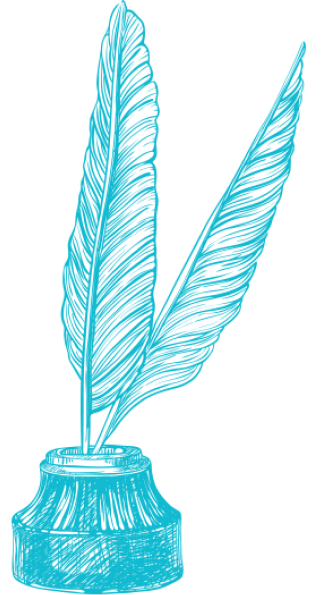 Text Patterns
May 7, 2011