When I spoke at Duke a couple of months ago, I had the opportunity to visit with some of the students of Walter Sinnot-Armstrong. (Walter is a delightful fellow, by the way, and has a book coming out later this year, Think Again, that I am presumptuous enough to see as an excellent sequel to How to Think.) The students were supposed to have read my book, and by the quality of their questions I suspect they actually had. One of those questions has stuck with me, and I have been mulling it over. 
"Your book," the student said, "seems to presume an equality in status and power. When you tell people to seek out the best representatives of opposing views, or to try to articulate those views as accurately and fairly as possible, you're assuming that everybody at the conversational table is there on the same terms. But what if they're not? What if some people are marginalized, excluded, oppressed? Is it really appropriate to ask them to be so thoughtful towards those who are, at best, complicit in exclusion and oppression?" 
It's a fair question. I responded by saying that when you are literally at the table together (as we were at that moment) there is at least a limited kind of equality, one that is real even if it doesn't erase all the political and social inequalities that afflict our society; and, that limited and local equality presents certain tactical challenges: How may it best be used by people who believe themselves to be marginalized and oppressed? And, I said, a case can be made for engaging people respectfully even when you don't actually respect them — simply on the "know your enemy" principle. 
This is a version of the debate over civility, which has been going on with waning and waxing intensity for longer than most of us realize — it certainly didn't begin with the rise of social media. Stephen Carter's book Civility appeared in 1998, and was immediately attacked by Randall Kennedy in The American Prospect: "The civility movement is deeply at odds with what an invigorated liberalism requires: intellectual clarity; an insistence upon grappling with the substance of controversies; and a willingness to fight loudly, openly, militantly, even rudely for policies and values that will increase freedom, equality, and happiness in America and around the world." I suspect Kennedy would, like Walter Sinnot-Armstrong's shrewd student, see my book as a recipe for subtly maintaining the inequalities of the status quo. 
This preference for militant and rude argument is not confined to the left. Consider, for instance, these words by my old friend Paul Griffiths: 
I recently, and freely, resigned my chair in Catholic Theology at Duke University in response to disciplinary actions initiated by my dean and colleagues. Those disciplinary actions, in turn, were provoked by my words: critical and confrontational words spoken to colleagues in meetings; and hot words written in critique of university policies and practices, in support of particular freedoms of expression and thought, and against legal and disciplinary constraints of those freedoms. My university superiors, the dean and the provost, have been at best lukewarm in their support of these freedoms, preferring to them conciliation and accommodation of their opponents. And so, I reluctantly concluded, the word-struggle, the agony of distinction and argument, the search for clarity by dramatizing and exploring difference—these no longer have the place they once had in the university.

Harsh and direct disagreement places thought under pressure. That's its point. Pressure can be intellectually productive: being forced to look closely at arguments against a beloved position helps those who hold it to burnish and buttress it as often as it moves them to abandon it. But pressure also causes pain and fear; and when those under pressure find these things difficult to bear, they'll sometimes use any means possible to make the pressure and the pain go away. They feel unsafe, threatened, put upon, and so they react by deploying the soft violence of the law or the harder violence of the aggressive and speech-denying protest. Both moves are common enough in our élite universities now, as is their support by the powers that be. Tolerance for intellectual pain is less than it was. So is tolerance for argument.
There are a great many complex issues here, and I'm still trying to work through them, and will continue to post on these matters as I am able to get some clarity. Two of my chief interlocutors in the coming posts will be friends of mine. One is Kathleen Fitzpatrick, a working draft of whose book-in-progress Generous Thinking is posted here. The other is Chad Wellmon, whose proposal for a "modest university" may be read here. 
But let me start by making a few distinctions: 
between (to borrow phrases from Griffiths) "harsh and direct disagreement" and "aggressive and speech-denying protest," i.e., no-platforming; 
between how we may treat our colleagues and how we may treat our students; 
between public universities and private ones, or, more generally, between those that claim to be open to all and those that have a distinctive mission to particular groups of students (e.g., HBCUs and religious colleges); 
between conditions that prevail within the university and those that prevail in the general society, extramurally as it were. 
I've dealt with some of these issues in previous essays — here's one and here's another — but I haven't yet achieved full clarity. (In that second essay in particular I am trying to lay a foundation for better thinking about these issues.) I'm hoping to inch closer to that in future posts, which will not come immediately but over s period of time, and interspersed with other things. Please help out in the comments if you can!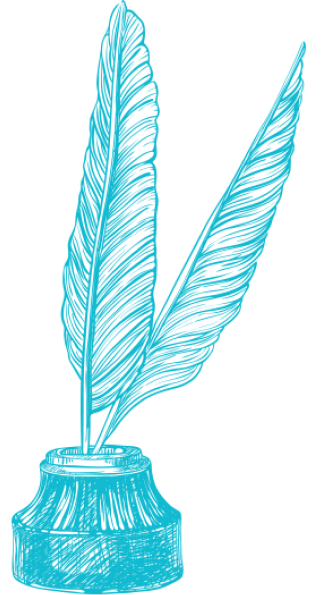 Text Patterns
March 9, 2018