You know what annoys me? Well, actually, that would be a long list. You know one thing that annoys me? The way some people on the internet use the word "curator." People find cool stuff online and put links to that cool stuff on their website, and they say that they're "curating" the internet. When Jorn Barger invented that kind of thing he was content to call it a weblog — a record or "log" of interesting stuff he found online.
Now, one might argue that the weblog or blog has changed its character since Barger invented it: instead of logging cool things found online, it primarily logs a writer's thoughts, feelings, and experiences (often about stuff found online). So maybe a new name is needed for the "logging" kind of site?
Maybe. But can we try for something a little less pretentious than "curator"? In the usual modern senses of the word, a curator (who often works for a museum) has a complex set of responsibilities that can only be carried out well by someone with a good deal of training, taste, experience, and intelligence. A curator plays a role in deciding what a museum will acquire, and once acquisitions have been made, will consider which objects are to be displayed, for how long they will be displayed, and in relation to what other objects they will be displayed. Curators organize objects in space and present them for public scrutiny. They also educate the public in the understanding of those objects, and of the principles of organization employed. Curators also help to care for those objects, to make sure they don't get damaged or lost. (In ecclesiastical language, the priest who cares for the people of a parish while the rector is away is called a curate.)
Almost none of this is at work when people link to interesting things they have found on the internet. If a person whose website links to other websites is a curator, then a person who walks into the Louvre with a friend and points out the Mona Lisa is also a curator. It seems to me that if we go with that usage we're losing a worthwhile distinction.
When I first made a comment about this on Twitter recently, I got pushback from my friend Pascal-Emmanuel Gobry, and since he's a very smart guy I have thought about this some more. His concern is that my point is unnecessarily elitist, and I don't mean for it to be that — and I don't think it is. It's just a matter (I hope) of distinguishing among different sorts of online activity.
So I'd suggest this as the beginnings of a taxonomy:
1) The Linker: That's what most of us are. We just link to things we're interested in, without any particular agenda or system at work. That's what my Pinboard page is, just a page of links.
2) The Coolhunter: People who strive to find the unusual, the striking, the amazing — the very, very cool, often within certain topical boundaries, but widely and loosely defined ones. I think Jason Kottke and Maria Popova are exemplary online coolhunters.
3) The Curator: There are some. Not many, but some. The true online curator tends to have a clear and strict focus: he or she doesn't post just anything that seems cool, but instead is striving to illuminate some particular area of interest. The true curator also finds things that other people can't find, or can't easily find, which means either (a) having access to stuff that is not fully public or (b) actually putting stuff online for the first time or (c) having a unique take on public material so that images and ideas get put together that the rest of us would never think to put together. I think Bibliodyssey is a genuinely curated site; also, just because of its highly distinctive sensibility, Things magazine.
Again, I'm not saying that one of these categories is superior to the others. They're just all different, and the difference is worth noting.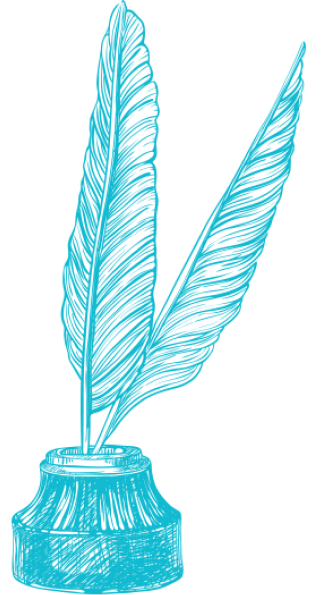 Text Patterns
May 31, 2011