(Nah, not really. Just wanted to try out that language for size.)
But: I was talking with some people on Twitter this morning about my frustrations with what has now become a very familiar set of experiences: the whole merry-go-round of publicity that accompanies the appearance of a book.
Before I go any further, I should note that my adventures on this merry-go-round amount to nothing in comparison with what people-who-make-their-living-by-writing go through. Only once in my career have I written a book that generated perceptible media attention, and doing the publicity for that absolutely exhausted me — which probably accounts for my dyspeptic attitude towards even small bouts of book-promoting exercises today. I can't even begin to imagine what it must be like to be Neil Gaiman: "I'm currently dealing with how to go back to being a writer. Rather than whatever it is that I am. A traveller, a signer, a promoter, a talker, a lecturer."
So here's how it goes: a journalist writes or calls to ask for an interview, and wants to do the interview by phone. If I agree — in violation of my profound dislike of the telephone — then commences the awkward dance of trying to find a time when we can both talk, and, when that's finally worked out, I am permitted to try to improvise on the spot answers to questions that I have already answered, with considerably greater care, in the book itself. Then I just have to hope — though the years have almost cured me of hoping — that the journalist transcribes what I say accurately and in its proper context. And, for dessert, I get to be annoyed by the way I put things and wish I could go back and express myself more clearly.
(By the way, no belief is more sacrosanct among journalists that the belief that it would be profoundly unethical to let me rewrite my comment about, say, nineteenth-century controversies over the Ornaments Rubric — even though I've yet to find anyone who can explain to me why that would be so. They always invoke politicians and political controversy, without explaining why the same rules should apply to interviewing politicians and interviewing scholars or other writers.)
Perhaps you can tell that I'm not thrilled about this way of doing things? So my common practice now is to decline phone interviews and ask to do things by email instead. Sometimes I am told that this is not permissible, in which case, Oh well. (When I've been given a reason, that reason has always been "because in email you don't get the give-and-take," which always makes me wonder whether there are email clients without Reply buttons.) But when people agree, then I sit down to answer the questions and realize, wait a minute, I'm writing the article! I'm going to do all the work and they're going to get the byline and the paycheck! Well, it was my choice, after all….
I'm supposed to be willing to do all this because it gets my book "exposure," it has "publicity value," and I suppose that once may have been true, but I wonder to what extent it now is? Certainly publishers believe in it, and promote the model; but I have my doubts that a model formed by a kind of handshake agreement among publishers (who want to get the word out about their books) and journalists (who need ever-new "content") is all that it needs to be when we all have the internet and its social media at our fingertips.
I'm just wondering — genuinely wondering — whether there might be models of doing … this kind of thing … don't know what to call it … that might be more flexible and generous and less taxing to everyone concerned. Especially, of course, The Author, but I've been on both sides of this fence: I have interviewed people for articles — almost always by email, though once I bought lunch for a well-known musician for an Oxford American piece that never saw the light of day — and I've written for dailies, weeklies, bimonthlies, monthlies, quarterlies, the whole show, so I know those challenges as well. There's drudgery for journalists in the usual way of doing business, and maybe it could be made more fun for them as well.
Even small adjustments could help: Alex Massie suggested to me the value of IM interviews, and that made me remember the few times I've done those — I really enjoyed them. They have the spontaneity of conversation but also allow you to take a moment to get your thought into shape before committing to the Enter key. In another exchange that happened almost simultaneously — I like that about Twitter — Erin Kissane emphasized just this value of conversation, and I suppose that's one reason why I have always enjoyed talking with Ken Myers for his wonderful Mars Hill Audio Journal: the dialogue gradually and naturally unfolds, and while Ken always edits with care and skill to make me sound smarter than I am, he never eliminates that conversational tone. If doing publicity were always like that….
Anyway, I'd love to hear some good — disruptive! innotative! — ideas in the comments, especially from journalists. And thanks to those of you who, over the years, have helped to put my ideas before the public.
And by the way: if you don't subscribe to the Mars Hill Audio Journal, you should consider it. It's great.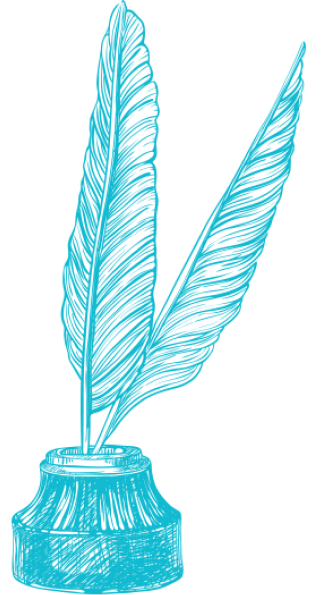 Text Patterns
November 25, 2013