Here are the first two paragraphs of George Orwell's famous essay "Politics and the English Language":
Most people who bother with the matter at all would admit that the English language is in a bad way, but it is generally assumed that we cannot by conscious action do anything about it. Our civilization is decadent and our language — so the argument runs — must inevitably share in the general collapse. It follows that any struggle against the abuse of language is a sentimental archaism, like preferring candles to electric light or hansom cabs to aeroplanes. Underneath this lies the half-conscious belief that language is a natural growth and not an instrument which we shape for our own purposes. Now, it is clear that the decline of a language must ultimately have political and economic causes: it is not due simply to the bad influence of this or that individual writer. But an effect can become a cause, reinforcing the original cause and producing the same effect in an intensified form, and so on indefinitely. A man may take to drink because he feels himself to be a failure, and then fail all the more completely because he drinks. It is rather the same thing that is happening to the English language. It becomes ugly and inaccurate because our thoughts are foolish, but the slovenliness of our language makes it easier for us to have foolish thoughts. The point is that the process is reversible. Modern English, especially written English, is full of bad habits which spread by imitation and which can be avoided if one is willing to take the necessary trouble. If one gets rid of these habits one can think more clearly, and to think clearly is a necessary first step toward political regeneration: so that the fight against bad English is not frivolous and is not the exclusive concern of professional writers. I will come back to this presently, and I hope that by that time the meaning of what I have said here will have become clearer. Meanwhile, here are five specimens of the English language as it is now habitually written.
In a recent column for Canada's National Post, Robert Fulford argues that, though "We cannot be reminded too often of Orwell's central thesis that slovenly writing produces slovenly thought and foolish thought leads to ugly prose," Orwell nevertheless got it wrong:
That opening, coming down to us from just after the Second World War, seems, when you consider the historical context, thoughtless. Can we still say that the English language in 1945-46 was in a particularly bad way? In retrospect, it seems to have been used in the mid-1940s by some remarkable stylists, Evelyn Waugh and Graham Greene, among others. The funniest English writer, P. G. Wodehouse, was spinning out an endless series of books in never less than superb English. T. S. Eliot and W.H. Auden were hard at work. Most important, at that moment the English language had just given the greatest political performance in its history, turning away from England's shores the most formidable of all military machines, Germany's. In the hands of Winston Churchill, language rallied the British, sustained them through desperate years and led them to victory. It was the supreme political accomplishment of Britain in modern times. How could Orwell, writing at precisely that moment, have ignored this central fact of his and England's existence? In an essay called "Politics and the English Language," how could he have failed to notice both the pre-eminent English politician of the century and his uniquely effective eloquence?
I think Orwell could have neglected the "central fact" of Churchill's eloquence, and the perhaps equally central facts of all the other wonderful writers Fulford mentions, because they were not his concern. What worried Orwell was the state of English as practiced by the average relatively-well-educated person, and indeed by the average super-educated intellectual. If those people, several of whom he quotes to discomfiting effect in his essay, had learned from the examples of Churchill or Waugh or — O consummation devoutly to be wished! — the incomparable Wodehouse, Orwell would never have had to write his essay. By Fulford's logic, English in America couldn't possibly be in bad shape: just look around at Marilynne Robinson, Michael Chabon, the just-recently-deceased John Updike, et al. Alas, language don't work that there way.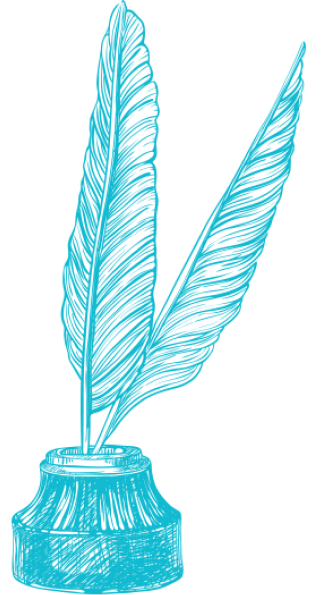 Text Patterns
March 24, 2009