I'm a cultural and aesthetic relativist. This means that I acknowledge no objective standards for the evaluation of works of art. There are no definitive aesthetic judgements, there is only reception history. There is no objective way of deciding whether Elvis Presley is better than Swedish Elvis impersonator Eilert Pilarm. It is possible, and in fact rather common, to prefer Lady Gaga to Johann Sebastian Bach. De gustibus non est disputandum.
And he continues,
Conan the Barbarian, or Aragorn son of Arathorn, or Ronia the Robber's Daughter all represent something of central importance to the heritage sector and to the humanities in general. At the same time, on the one hand they embody something we must always seek to achieve, that is the wondersome excitement of discovering a fantastic past – and on the other something we must avoid if we are to fill any independent purpose at all, as these characters and the worlds they inhabit are fictional. Historical humanities, excepting the aesthetic disciplines, deal with reality. This is our unique competitive selling point that we must never lose sight of.
So here's my question: if we have no grounds on which to say that one thing is better than another, on what grounds can we say that a particular story or character is "of central importance to the heritage sector and to the humanities in general"? That is, if it's impossible to make "definitive aesthetic judgments," what makes it possible to make such definitive judgments about what's important and what isn't? I'm not sure you can consistently be a relativist about the one and a dogmatist about the other.
Rundkvist, like a lot of people, allows the word "objective" to get him off track. "Universal" is problematic in the same way. Aesthetic judgments, like moral and historical ones, are never made from nowhere and by no one; they're made by real people in concrete situations, and the needs of both people and situations vary. But such judgments have to be made, and they can be made reliably. It's really not that hard to make the case that Bach's music is better than Lady Gaga's, though there will be situations in which Bach's music won't be the thing called for. And in much the same way one can make a case for the cultural value and historical importance of pulp fiction, though that importance will be rather different than the kind of importance that attaches itself to Bach's music. We make these kinds of judgments all the time, and only paralyze ourselves when we start invoking terms like "objective" and "universal."
Maybe more about this later. . . .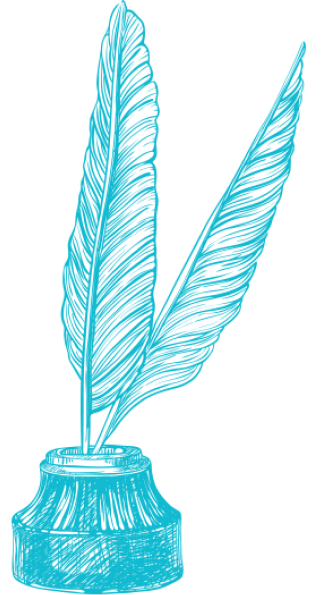 Text Patterns
December 21, 2010