Every few days, it seems, I come across a rueful, even mournful citation of T. S. Eliot: "Where is the wisdom we have lost in knowledge? Where is the knowledge we have lost in information?" But it's possible to make these distinctions in ways that are not so tendentious. One might think along these lines:
information: "A difference which makes a difference is an idea. It is a 'bit,' a unit of information." — Gregory Bateson
data: information recognized by humans as information
knowledge: information mastered by humans and translated into human terms
wisdom: the proper discerning of the human uses one's knowledge has
counsel: wisdom transmitted to others
The point is not to see one of these as superior to the others, but to see them as a sequential development: for example, those who lack genuine knowledge — which, mind you, comes in different forms — will be necessarily deficient in wisdom and their counsel will be correspondingly less valuable.
This is all quite sketchy and needs further development, of course. Let's start by complicating matters further. In his book The Creation of the Media, Paul Starr writes:
"Information" often refers specifically to data relevant to decisions, while "knowledge" signifies more abstract concepts and judgments. As knowledge provides a basis of understanding, so information affords a basis of action. "Information" carries the connotation of being more precise, yet also more fragmentary, than knowledge. From early in its history, American culture was oriented more to facts than to theory, more to practicality than to literary refinement — more, in short, to information than to knowledge.
Further: Near the beginning of his remarkable book Holding On To Reality, Albert Borgmann posits that there are three major kinds of information:
"Without information about reality, without reports and records, the reach of experience quickly trails off into the shadows of ignorance and forgetfulness."
"In addition to the information that discloses what is distant in space and remote in time, there is information that allows us to transform reality and make it richer materially and morally. As a report is the paradigm of information about reality, so a recipe is the model of information for reality, instruction for making bread or wine or French onion soup. Similarly there are plans, scores, and constitutions, information for erecting buildings, making music, and ordering society.
"Technological information lifts both the illumination and the transformation of reality to another level of lucidity and power. But it also introduces a new kind of information. To information about and for reality it adds information as reality. The paradigms of report and recipe are succeeded by the paradigm of the recording. The technological information on a compact disc is so detailed and controlled that it addresses us virtually as reality. What comes from a recording of a Bach cantata on a CD is not a report about the cantata nor a recipe — the score — for performing the cantata, it is in the common understanding music itself. Information through the power of technology steps forward as a rival of reality."
One way to explain the deficiency in our narratives of modernity is to say that they have failed to maintain these distinctions and have therefore failed to note the mediating role that specific technologies play in promoting transfer from data to knowledge to wisdom to counsel.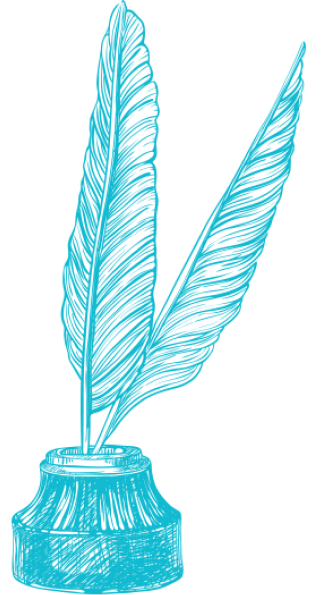 Text Patterns
July 13, 2015