Following up on yesterday's request for help with the notorious Bret Stephens op-ed on climate change — no help has been forthcoming, by the way — I'd like to call your attention to this superb column by Damon Linker:
Stephens didn't deny the reality of climate change. He merely dared to advocate a slight rhetorical adjustment to the way environmental activists and their cheering sections at websites like Slate and Vox, and newspapers like the Times, go about making their case to the wider public. What followed was not a reasoned debate about the rhetorical effectiveness of claims to modesty and certainty, dispassionate concern and outright alarmism. Instead, there was simple, pure, satisfying, but politically impotent condemnation: "You can't say that!"
Perhaps the most telling response was that of Susan Matthews at Slate, who admitted that Stephens had not denied any of the facts of climate change, and agreed that Stephens is exactly right in his claim that scientists and journalists who speak for scientists often mishandle probabilities and discount their own biases — but insisted somehow all that makes his column even "scarier and more damaging." Your overall argument is not wrong, and that's why it's unforgivable.
I think journalists are so upset with Stephens not because he challenges the scientific consensus on climate change — he clearly doesn't — but because he challenges them. His argument, as Linker suggests above, is about rhetorical effectiveness: He claims that if people who are seriously and legitimately concerned about climate change went about their business in a more epistemically modest way, they might well win over more people. That is, rhetorical extremism might not be the best way to go, even when the facts warrant it. But, it appears, if there's anything worse that climate-change denialism, it's journalistic-wisdom denialism.
Yet in other arenas, arenas where they don't perform, I'd bet those same journalists could understand the legitimacy of Stephens's general point. For instance, when people have accused Rod Dreher of being "alarmist" in The Benedict Option, Rod has typically replied that he writes that way because he's genuinely alarmed. To which some of his critics have said "Yeah, but you don't have to sound so alarmed. You're scaring people off who don't already agree with you." And isn't this a a reasonable criticism? Especially given what we have learned about the backfire effect — the tendency people have to double down on wrong ideas when they're presented with facts that challenge those ideas? And if it is a reasonable criticism, mightn't it apply to journalists too? Believing in SCIENCE doesn't give you infallible judgment.
There's one more context for this whole argument. I have been meditating over the last couple of days on this tweet from my friend Yoni Appelbaum:
For some time now I've asked the New York Times to give better and fairer coverage of social conservatives and religious people, and hiring Stephens seems to have been at least a small step in that direction. But if their core constituency continues to engage in freakouts of this magnitude over any deviation from their views, will we see any more such steps? Given the economic realities Yoni's tweet points to, I'd say: not bloody likely. The pressures of the market are relentless. And the more of our institutions, especially our intellectual institutions, are governed by those relentless pressures, the fewer places we will have to turn for nonpartisan inquiry.
Again, my concern here applies to every institution that deals in ideas. When people ask me how academic administrators can allow student protestors to behave so badly — can allow them even to get away with clearly illegal behavior — I answer: The customer is always right. And I've got a feeling that's exactly what the publishers of the New York Times are thinking as members of their core constituency cancel their subscriptions. Religious weirdos like me are a lost cause; but they can't lose their true believers. Mistakes were made; heads will roll; it won't happen again. And America will sink deeper and deeper into this morass of "alternative facts" and mutually incomprehensible narratives.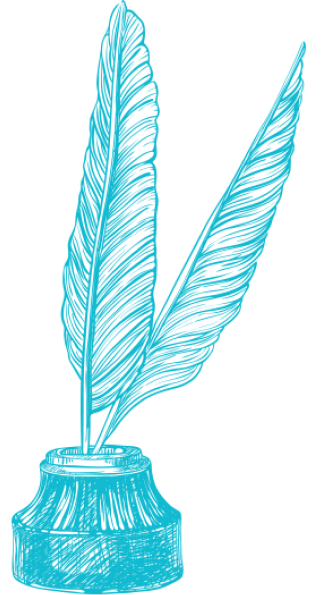 Text Patterns
May 2, 2017