So what interests me about Ruskin's Fors Clavigera? Several things:
a lively interchange of ideas about political economy with ideas about art and aesthetics;
a conviction that our tools, our technologies, interact ceaselessly and complexly with art, politics, and economics;
an understanding of writing as one way to contribute to the knitting up of a frayed social fabric;
a willingness to take up certain traits of one's age (in Ruskin's case, the manic energy of a society determined to transform and rule most of the known world) in order to critique them;
a persistence in seeking constructive means to engage in conversation when so many of the usual channels are anything but constructive;
an embrace of open-endedness, with a resulting willingness to tolerate intellectual and professional risk.
All of those elements are exciting and worthy of emulation, and I can't help thinking that it would be really exciting if I could, here on this little blog, follow in Ruskin's footsteps. But there is something missing from Fors Clavigera that I'd like to add to my reflections here.
Ruskin was raised as an evangelical Christian, and his early writings on art and architecture are saturated in biblical language and characterized by deep theological reflection. Indeed, I think that in those early works, especially The Seven Lamps of Architecture, there are profound resources for a theological aesthetics that to this day have not been fully tapped.
But in 1858, when visiting Turin, and having been depressed by a boring and stupid sermon, Ruskin saw Veronese's painting of King Solomon and the Queen of Sheba and was overwhelmed by the sensual immediacy of the work — which seemed to him far more obviously true than the spectral doctrines of Christianity. He experienced what he called his "deconversion," and this lasted for nearly twenty years. He returned to some kind of faith only in 1876, when in the midst of writing Fors, but this was accompanied by a deterioration in his mental condition which eventually led to bouts of complete insanity, so his thinking of the time, while deeply embedded in biblical texts and images, is not fruitful for anyone else's reflection. It wasn't fruitful for his, either.
(All of these aesthetic and religious experiences were for Ruskin fantastically intertwined with his tormented and disastrous erotic life, first his unconsummated marriage to Effie Gray and later his unconsummated passion for Rose la Touche. But we'll ignore all that mess.)
What intrigues me is the question of what Fors would have looked like if Ruskin's reflections on social, political, economic, and aesthetic issues had been informed by religious commitment and theological reflection. To be sure, the letters of Fors are studded throughout biblical imagery and reference: Ruskin had known the Bible intimately from early childhood, and had a terrifyingly powerful memory. (I say "terrifyingly" in part because one of his psychological problems, as he himself sometimes commented, was that he remembered everything he had ever read or seen and therefore found it all too easy to draw correspondences between texts and images and ideas that really had nothing to do with one another. His prodigious memory made his mind too fertile.) But the absence of a theological dimension to Ruskin's thought in this period makes the social analysis of Fors more agitated, more purely angry and often despairing, than it needed to be.
So — in case it's not obvious — what I am trying to imagine is a Ruskinian approach to our own moment that uses digital technology against technopoly, that sees art and economics and politics as mutually animating (for good or for ill), and that can situate all these reflections within a serious theological framework. In the days and weeks to come I'm going to try to work through these possibilities, and that will involve reading, in a thoroughly non-systematic way, many of Ruskin's works. So stay tuned for that, if you'd like. And if you make provocative comments I will try to engage with them in future posts!
In the meantime, check out the posts about Ruskin on my personal blog — there are many wonderful images there. Ruskin drew beautifully.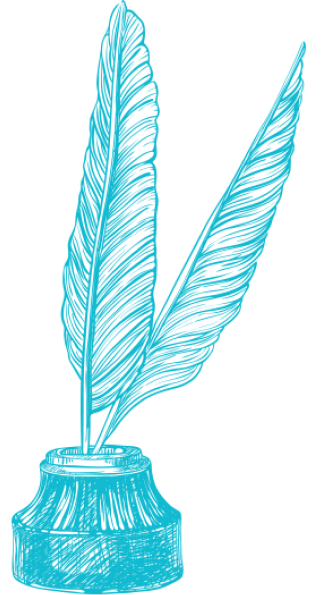 Text Patterns
May 23, 2018