I want to devote several posts, in the coming days, to this essay by Edward Mendelson. I should begin by saying that Edward is a good friend of mine and someone for whom I have the deepest respect — which will not keep me from disagreeing with him sometimes. It's also important to note that his position in relation to current communications technologies can't be easily categorized: in addition to being the Lionel Trilling Professor of the Humanities at Columbia University and the literary executor of the poet W. H. Auden, he has been a contributing editor for PC magazine since 1988 (!), writing there most recently about the brand-new file system of the upcoming MacOS Sierra. He also does stuff like this in his spare time. (I'm going to call him "Mendelson" in what follows for professionalism's sake.)
That, in the essay-review that I want to discuss, Mendelson's attitude towards social-media technology is sometimes quite critical is in no way inconsistent with his technological knowledge and interests. Perhaps this doesn't need to be said, but I have noticed over the years that people can be quite surprised when a bona fide technologist — Jaron Lanier, for example — is fiercely critical of current trends in Silicon Valley. They shouldn't be surprised: people like Lanier (and in his own serious amateur way Mendelson) learned to use computers at a time when getting anything done on such a machine required at least basic programming skills and a significant investment of time. The DIY character of early computing has almost nothing in common with the culture generated today's digital black boxes, in which people can think of themselves as "power users" while having not the first idea how the machine they're holding works. (You can't even catch a glimpse of the iOS file system without special tools that Apple would prefer you not to know about.)
Anyway, here's the passage that announces what Mendelson is primarily concerned to reflect on:
Many probing and intelligent books have recently helped to make sense of psychological life in the digital age. Some of these analyze the unprecedented levels of surveillance of ordinary citizens, others the unprecedented collective choice of those citizens, especially younger ones, to expose their lives on social media; some explore the moods and emotions performed and observed on social networks, or celebrate the Internet as a vast aesthetic and commercial spectacle, even as a focus of spiritual awe, or decry the sudden expansion and acceleration of bureaucratic control.

The explicit common theme of these books is the newly public world in which practically everyone's lives are newly accessible and offered for display. The less explicit theme is a newly pervasive, permeable, and transient sense of self, in which much of the experience, feeling, and emotion that used to exist within the confines of the self, in intimate relations, and in tangible unchanging objects—what William James called the "material self"—has migrated to the phone, to the digital "cloud," and to the shape-shifting judgments of the crowd.
So that's the big picture. We shall return to it. But for now I want to focus on something in Mendelson's analysis that I question — in part out of perverse contrarianism, and in part because I have recently been spending a lot of time with a smartphone. Mendelson writes,
Dante, always our contemporary, portrays the circle of the Neutrals, those who used their lives neither for good nor for evil, as a crowd following a banner around the upper circle of Hell, stung by wasps and hornets. Today the Neutrals each follow a screen they hold before them, stung by buzzing notifications. In popular culture, the zombie apocalypse is now the favored fantasy of disaster in horror movies set in the near future because it has already been prefigured in reality: the undead lurch through the streets, each staring blankly at a screen.
In response to this vivid metaphor, let me propose a thought experiment: suppose there were no smartphones, and you were walking down the streets of a city, and the people around you were still looking down — but rather than at a screen, at letters from loved ones, and colorful postcards sent by friends from exotic locales? How would you describe such a scene? Would you think of those people as the lurching undead?
I suspect not. But why not? What's the difference between seeing communications from people we know on paper that came through the mail and seeing them on a backlit glass screen? If we were to walk down the street of a city and watch someone tear open an envelope and read the contents, looking down, oblivious to her surroundings, why would we perceive that scene in ways so unlike the ways we perceive people looking with equal intensity at the screens of their phones? Why do those two experiences, for so many of us as observers and as participants, have such radically different valances?
I leave these questions as exercises for the reader.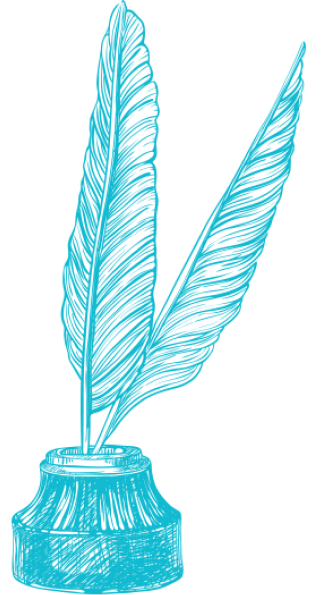 Text Patterns
June 29, 2016