My family will tell you that I've been difficult to be around for the past few days — grumpy, impatient. And there's a straightforward reason for that: in order to work on revisions for a forthcoming book, I've been using Microsoft Word.
It's become so commonplace for people to hate Word that a counterintuitive Slate post praising it was long overdue, but even by Slate standards Heather Schwedel has done a poor job. For one thing, she shows just how informed she is about these matters by referring to "the unfamiliar, bizarro-world file format RTF" — a format created by Microsoft. But when she says that her devotion to Word is a function of her being "a copy editor and thus prone to fussy opinions about fonts and formatting and all such things" — it is to laugh. Because if you care about "fonts and formatting and all such things" Word is the worst possible application to deal with.
As Louis Menand wrote some years ago, with the proper emphasis, "Microsoft Word is a terrible program."
To begin with, the designers of Word apparently believe that the conventional method of endnote numbering is with lowercase Roman numerals—i, ii, iii, etc. When was the last time you read anything that adhered to this style? … To make this into something recognizably human, you need to click your way into the relevant menu (View? Insert? Format?) and change the i, ii, iii, etc., to 1, 2, 3, etc. Even if you wanted to use lowercase Roman numerals somewhere, whenever you typed "i" Word would helpfully turn it into "I" as soon as you pressed the space bar. Similarly, if, God forbid, you ever begin a note or a bibliography entry with the letter "A.," when you hit Enter, Word automatically types "B." on the next line. Never, btw (which, unlike "poststructuralism," is a word in Word spellcheck), ask that androgynous paper clip anything. S/he is just a stooge for management, leading you down more rabbit holes of options for things called Wizards, Macros, Templates, and Cascading Style Sheets. Finally, there is the moment when you realize that your notes are starting to appear in 12-pt. Courier New. Word, it seems, has, at some arbitrary point in the proceedings, decided that although you have been typing happily away in Times New Roman, you really want to be in the default font of the original document. You are confident that you can lick this thing: you painstakingly position your cursor in the Endnotes window (not the text!, where irreparable damage may occur) and click Edit, then the powerful Select All; you drag the arrow to Normal (praying that your finger doesn't lose contact with the mouse, in which case the window will disappear, and trying not to wonder what the difference between Normal and Clear Formatting might be) and then, in the little window to the right, to Times New Roman. You triumphantly click, and find that you are indeed back in Times New Roman but that all your italics have been removed.
This kind of disaster — and worse — still happens. In the document I've been working on recently, I was conversing with my editors in the comments pane about the advisability (or lack thereof) of certain changes, and then at a certain point, without warning, every time I tried to type a comment Word would paste in a paragraph I had recently deleted from another page. I wasn't choosing to paste — I wasn't even using any special keys (Command, Control, Option). I was just typing letters of the alphabet. And Word insisted on inserting an entire paragraph every time my fingers hit the keys. I ended up having to write all my comments in my text editor and then paste them into the comment box. I was grateful that Word allowed me to do that.
If you really care about "fonts and formatting and all such things" Word is a nightmare, because in such matters its consistent practice is to do what it thinks you probably want to do, or what it thinks you should do. Contrast that to a program that genuinely cares about formatting, LaTeX, which always does precisely what you tell it to do. Now, this mode of doing business can generate problems of its own, as every user of LaTeX knows, since from time to time you will manage to tell it to do something that you don't really want it to do. But those problems are always fixable, and over time you learn to avoid them, whereas in Word anything can happen at any time and you will often be completely unable either to figure out what happened or set it right.
In every book that I work on, the worst moment of the entire endeavor occurs when I have to convert my plain-text draft into Word format for my editors. I don't have to open Word to do that, thanks to pandoc, whose use I explain here; but I know then that I have only a short time before they send me back an edited text which I will have to open in Word. And from that point on there can be no joy in the labor, only misery. Microsoft Word is not just a terrible program. It is a terrible, horrible, no good, very bad program. It is the program than which no worse can be conceived. We hates it, preciousss. We hates it.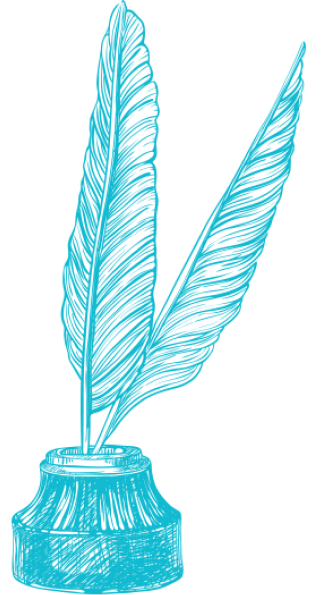 Text Patterns
November 3, 2016