My friend Adam Roberts, whose critical judgment is superb, loved Kim Stanley Robinson's new novel Aurora; I didn't. At all. And while such differences in literary experience are inevitable and commonplace — "People who like this sort of thing will find this the sort of thing they like" is the most truthful of all reviews — I'm a little uncomfortable to be so far from Adam in my response.
And that's because I didn't like the book. If I had liked it more than Adam did I wouldn't be bothered; but I'd prefer not to be the sort of reader whose insufficient catholicity of taste, or readily insensitivity, blocks him from appreciating things that deserve appreciation. But I didn't care for Aurora, and I think I can say why: I was not moved or convinced by the cultural world it portrays.
Adam writes, "Aurora is a magnificent piece of writing, certainly Robinson's best novel since his mighty Mars trilogy, perhaps his best ever." So since he compared it to the Mars trilogy, I will too — even though in one sense that's unfair, since the Mars books gave Robinson at least three times as many words in which to portray a fictional world. But the stories have a fundamental three-part structure in common:
The decision to send human beings to another world.
How they get there.
What they do when they arrive.
The proportions vary greatly: the Mars trilogy is overwhelmingly about number 3, Aurora more focused on number 2. And you could make an argument that the richer cultural world of the Mars trilogy is a function not only of its greater length but its dominant setting. Still, as I read Aurora I kept thinking about the two-dimensionality of lives of the people living on their ship headed for Tau Ceti. They were all focused on personal relationships, political questions, and the technologies needed to manage life in a strange environment. That's it. One group of people, living in one biome, had developed a kind of ritual in which they introduce young people to the fact that they are living in a starship … but if any of the other biomic cultures had done something similar, we don't hear about it. Also, sometimes people play music. But that exhausts the cultural life of the ship — which the people haven't even named. The ship's AI suggests that it be called "Ship." But I cannot imagine that human beings living for generations on a starship wouldn't name the damned thing.
On Mars, in Robinson's trilogy, there are poets, and composers, and dramatists — a rich cultural and artistic life. There are serious (and endless, and fascinating) philosophical debates about what they're doing on Mars and why they're doing it. Is it too much to expect that something of the kind on Aurora's generational ship? I don't think so. Czeslaw Milosz writes somewhere — in The Witness of Poetry, I think — about situations of extreme suffering and deprivation in which poetry becomes "as necessary as bread." And I am persuaded by the governing conceit of Emily St. John Mandel's Station Eleven (about which I wrote briefly here): that if civilization collapsed people would value all the more the music and drama and poetry that had seemed so frivolous and ancillary in a fully-functioning world.
I'm trying not to spoil Aurora too much here, but I think it's okay to say that when the ship finally gets to the Tau Ceti system an intense dispute arises about whether the people should stay there or go somewhere else. When some characters are taken aback by the passionate intensity of those who want to stick with the original plan, one person comments, "I do think it helps to think of the stayers as holding a religious position. The Tau Ceti system has been their religion all their lives, they say, and now they are being told that it won't work here, that the idea was a fantasy. They can't accept it."
But I don't see any evidence in the text that people think/thought act/acted in a religious way — about this, or about anything else. Robinson seems to portray them as simply being excited about coming to the end of a long voyage. There doesn't seem to be much (any) reflection about those thousands of people who were born on the ship and died on the ship — like Israelites who were born in the wilderness and died before reaching the Promised Land. Surely this is something that people would have thought about in the 160 or so years that the ship had been sailing through space, and probably even before they departed Earth. It's hard for me not to imagine that on such a ship there would be whole philosophical schools — not formal, not professional, but comprised of people deeply invested in the key questions. You see something like that in Neal Stephenson's Seveneves, a book I also have commented on. Yet the people of Aurora seem myopically focused on the immediate and practical; and in that sense they don't seem fully human to me.
That's why I didn't like the book very much.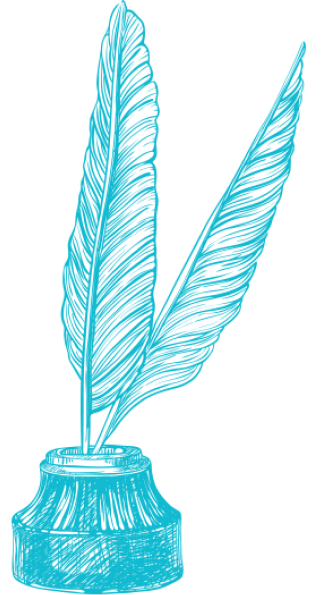 Text Patterns
August 31, 2015