One of the most common refrains in the aftermath of the Brexit vote was that the British electorate had acted irrationally in rejecting the advice and ignoring the predictions of economic experts. But economic experts have a truly remarkable history of getting things wrong. And it turns out, as Daniel Kahneman explains in Thinking, Fast and Slow, that there is a close causal relationship between being an expert and getting things wrong:
People who spend their time, and earn their living, studying a particular topic produce poorer predictions than dart-throwing monkeys who would have distributed their choices evenly over the options. Even in the region they knew best, experts were not significantly better than nonspecialists. Those who know more forecast very slightly better than those who know less. But those with the most knowledge are often less reliable. The reason is that the person who acquires more knowledge develops an enhanced illusion of her skill and becomes unrealistically overconfident. "We reach the point of diminishing marginal predictive returns for knowledge disconcertingly quickly," [Philip] Tetlock writes. "In this age of academic hyperspecialization, there is no reason for supposing that contributors to top journals—distinguished political scientists, area study specialists, economists, and so on—are any better than journalists or attentive readers of The New York Times in 'reading' emerging situations." The more famous the forecaster, Tetlock discovered, the more flamboyant the forecasts. "Experts in demand," he writes, "were more overconfident than their colleagues who eked out existences far from the limelight."
So in what sense would it be rational to trust the predictions of experts? We all need to think more about what conditions produce better predictions — and what skills and virtues produce better predictors. Tetlock and Gardner have certainly made a start on that:
The humility required for good judgment is not self-doubt – the sense that you are untalented, unintelligent, or unworthy. It is intellectual humility. It is a recognition that reality is profoundly complex, that seeing things clearly is a constant struggle, when it can be done at all, and that human judgment must therefore be riddled with mistakes. This is true for fools and geniuses alike. So it's quite possible to think highly of yourself and be intellectually humble. In fact, this combination can be wonderfully fruitful. Intellectual humility compels the careful reflection necessary for good judgment; confidence in one's abilities inspires determined action….
What's especially interesting here is the emphasis not on knowledge but on character — what's needed is a certain kind of person, and especially the kind of person who is humble.
Now ask yourself this: Where does our society teach, or even promote, humility?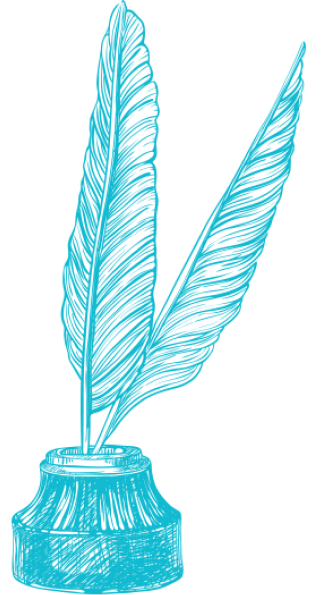 Text Patterns
July 28, 2016