Alex Massie is right to say that if you look at him in a certain light, the Inimitable Jeeves can be a rather sinister figure — or in any event, something less simple and straightforward than Bertie Wooster's beneficent rescuer. Though he is that.
Given Jeeves's sheer competence — and still more, the indefinable air of authority that he exudes, which is noticed by almost everyone, so that friends and family often "borrow" Jeeves to solve intractable situations — one must wonder why he chooses to work for Bertie Wooster, whom Jeeves himself acknowledges as "mentally negligible." W. H. Auden explained this by envisioning Jeeves as an embodiment of Divine Grace in his love for the unworthy — and Bertie as an embodiment of the proper attitude of the recipient of such grace: he knows he doesn't deserve Jeeves.
However, there is a less generous way to read Jeeves's apparent devotion to Bertie — especially when one considers that Jeeves's elevated reputation as a problem-solver and all-around intellect derives from his skill in extricating Bertie from various astonishing messes. As Alex points out in his article, while Bertie creates many of those messes himself, or falls into them through no one's fault, some are actually created by, or at least exacerbated by, Jeeves. Alex:
It is Jeeves who recommends Gussie Fink-Nottle attend [a fancy-dress ball] dressed as Mephistopheles. From this single suggestion flows all the drama and chaos of Right Ho, Jeeves. Plot considerations may demand it, but the fact remains that letting Gussie Fink-Nottle loose upon London dressed in red tights and sporting a false beard is tantamount to giving Disaster the seat of honour at the feast. Furthermore, it's a reminder that not all of Jeeves' wheezes hit the bullseye. Indeed, many of them are more complicated than seems sensible, especially given the quality of the men entrusted with putting them into action.
It is hard to imagine that Jeeves does not know that some of his advice is very bad advice, but gives it anyway in order to increase chaos — so that his own skills will appear all the greater when he steps in to make matters right. In this reading Jeeves remains a godlike figure, but not the embodiment of pure Grace: rather he becomes a trickster God, the kind that Thomas Hardy feared is running the universe.
Or, if that is too strong, then perhaps a model for Jeeves is the calculating Prince Hal, whose attachment to Falstaff may resemble that of Jeeves to Bertie. Would a Jeeves soliloquy sound like this?
I know you all, and will awhile uphold

The unyoked humour of your idleness:

Yet herein will I imitate the sun,

Who doth permit the base contagious clouds

To smother up his beauty from the world,

That, when he please again to be himself,

Being wanted, he may be more wonder'd at,

By breaking through the foul and ugly mists

Of vapours that did seem to strangle him.

If all the year were playing holidays,

To sport would be as tedious as to work;

But when they seldom come, they wish'd for come,

And nothing pleaseth but rare accidents.

So, when this loose behavior I throw off

And pay the debt I never promised,

By how much better than my word I am,

By so much shall I falsify men's hopes;

And like bright metal on a sullen ground,

My reformation, glittering o'er my fault,

Shall show more goodly and attract more eyes

Than that which hath no foil to set it off.

I'll so offend, to make offence a skill;

Redeeming time when men think least I will.
This is surely too solemn for the holiday world of the Jeeves stories. But if Wodehouse had ever stepped out of that holiday world and back into our darker one, that's how he should have done it: with Jeeves revealing himself as a manipulative monster.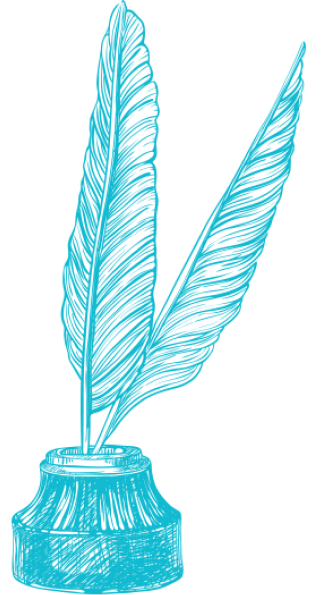 Text Patterns
February 7, 2011