Yes, I know that I've had my say on this topic, but I still have some questions. I start with the ones that drove me out of Google+, and then move gradually into the realm of metaphysical contemplation. . . .
What circle should I put this person in?
Oh wait, I can put people in more than one circle — so how many circles should I put this person in?
Do I even want this person to be in any of my circles?
How many circles should I have, anyway? This subdividing thing can go too far, can't it? and what should be the core principles I use to design my circles? Degrees of intimacy? Spheres of interest? An elementary division between Work and Play?
I can't even use this service unless I create a public profile, so what do I want to reveal on my public profile? How detailed should it be?
I'm ready to post something . . . but should this be a public post? Who would be interested in it? Maybe it should just go to this one circle? Though there are people in other circles who might be interested also . . . but others in that circle who wouldn't be interested . . . so maybe before I post it I need to rearrange my circles a bit.
Wait . . . if I move that guy out of one circle will be still see the posts and photos he saw when he was in that circle? If not, then do I want to do that to him? What will he think when he figures out that I've removed him from a circle (especially if he doesn't know what my circles are)? Will he be able to see that?
When I signed up I discovered that my two choices were "Link Google+ with Picasa Web" or "Don't Join Google"? Why can't I join without linking my Picasa photos to the service?
Google asks me if I want to be notified when someone "shares a post with me directly" — but what if I don't want people to share posts with me directly at all? Can I keep anyone from doing that? Or by using the service do I make myself vulnerable to anyone and everyone who wants to "share" with me? Is there no refuge from oversharers?
Google also asks me if I want to be notified when someone comments on one of my posts — but what if I don't want anyone to comment on my posts at all? There appears to be no option for turning off comments — why not?
I believe that if I turn off every single one of these (email or text) notifications I still see a badge numbering everything people have tried to do with me or to me on Google+ at the top of every single Google page when I am logged in. What if I don't want to see that badge?
Can I prevent someone from starting a Huddle conversation with me? I can, I suppose, just decline to reply, but what if I just don't want to Huddle at all? What if Huddling kinda grosses me out?
In short, what if I want to start by having minimal social interactions on Google+, interactions over which I have a great deal of control, and I want to have very few and very simple decisions to make about whom I interact with? In that case, I can't see that Google+ is the service for me.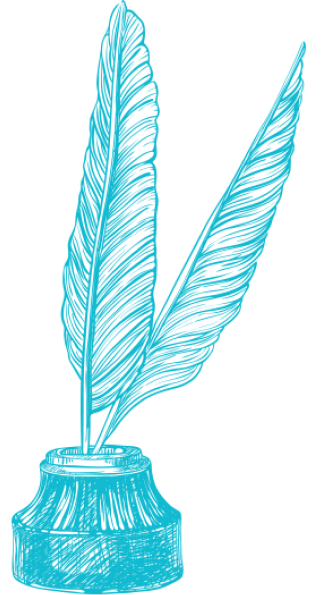 Text Patterns
July 14, 2011