This started as a reply to a comment Adam made on my previous post. But then it underwent gigantism.
Adam, I see these matters a little differently than you do — let's see if I can find out why. I'll start with cars. I'd say that the main thing that makes it possible for there to be an enormous variety of automobiles is the road. A road is an immensely powerful platform — in this case literally a platform — because it is so simple. Anything that walks, runs, or rolls can use it, which causes problems sometimes, as when a cow wanders onto the street; but for the most part that openness to multiple uses makes it an indispensable technology. Even if your British automobile has its steering wheel on the wrong side, you can still drive it in France or Germany.
By contrast, railway lines are rather less useful because of the problem called break of gauge, which has in the past forced people to get off one train at a national boundary and get on another one that fits the gauge of the tracks in that country. (And of course for a period there was no standardization of gauge even in England.)
Notice that the lack of standardization only becomes a problem when you get beyond your locality — but that's precisely what mechanical transportation is for: to take us away from our homes. The technology's power creates its problems, which new technologies must often be devised to fix.
All of these difficulties are dramatically magnified when we get to the the internet, which used to be called, in a significant nickname, the "information superhighway." Here it seems to me that we have an ongoing struggle between the differentiation that arises from economic competition and the standardization that "platforms" are always looking for. PC makers want you to buy PCs, while Apple wants you to buy Macs, so they differentiate themselves from one another; but Microsoft just wants you to use Word and Excel and PowerPoint and so makes that software for both platforms. Though they'd prefer a world in which every computer ran Windows, they have enough of an interest in standardization to make cross-platform applications. And now they make web versions of their apps that you can use even on Linux.
They do that by employing protocols that were designed back in the era when there were few computers in the world but the ones that existed were made using a variety of architectures and a wide array of parts. When you email the Word file you created on your PC to a Mac user like me, you do so using those same protocols, and updated versions of the communications lines that were first laid out more than a century ago. So again: a tension, in purely technical terms, between variability and standardization.
This tension may be seen in other digital technologies as well. Board games all employ the same basic and highly flexible technological platform: paper and ink (with a bit of plastic or metal, perhaps, though those flourishes are unnecessary). But when it comes to video games, contra Roberts, everyone does not have an Xbox. My house is a PlayStation house. Which means that there are some games that we can't play, and that's the way the console makers like it: Microsoft wants us to choose Xbox and stick with it; Sony wants us to choose PlayStation and stick with it. However, the makers of video games don't like seeing their markets artificially reduced in this way, and so, if they have the resources to do so, will make their games available on multiple platforms, and then will use those internet protocols mentioned above to enable players to play with and against each other.
But the most popular games will always be online ones, because they allow almost anyone who has a computer and an internet connection to play, and to interact with one another: like the makers of board games, they look for the broadest possible platform — but they also encourage us to look beyond the local, indeed to ignore locality when playing with others (players typically have no idea where their opponents and teammates are).
So digital technologies, like the mechanical transportation technologies mentioned earlier, are meant to transcend locality, to remove emplacement as a limitation on sociability. (You can typically only play board games with people who are in the same room with you — though it should be noted that there was a longstanding if not almost abandoned tradition of playing chess by mail.) But this can only be accomplished with the development of either (a) standardized platforms or (b) shared protocols designed to bridge the gaps created by platform variability. Thus Google wants to solve that problem you have sharing photos with your wife: you use the Android version of the Google Photos app, she uses the iOS version, and presto! Solution achieved.
So — still working this through, please bear with me — let's look at Twitter in light of this analysis. Twitter may be understood as a platform-agnostic MMORPG which, like most other MMORPGs, relies on the standard set of internet protocols, and therefore exchanges data with everything else that uses those protocols. This means that while Roberts is once again wrong when he says that everyone is on Twitter — it has maybe 20% as many users as Facebook and 80% as many as Instagram — those larger platforms, and of course the great vastness of the open web, can be used to magnify the influence of anything tweeted. In that sense there are a great many people in the world who, despite not being on Twitter, are on Twitter. So while some people blame Trump's skillful Twitter provocations for both his political success and the debasing of our political culture, and others place the blame on the fake-news-wholesaling of Facebook, in fact the two work together, along with Google's algorithms. In these matters I'm a conspiracy theorist, and I blame the Protocols of the Elders of the Internet.
So, Adam, in your response you referred to "homogenization," whereas I've been referring to "standardization." At this point we have the standardization of practices without the homogenization of ideology — and that's the source of all of our conflicts. The platforms that allow us to connect with like-minded people are equally open to people whose ideas we despise, and we have no reliable means of shutting them out; but the encoded, baked-in tendencies of Twitter as a platform are universally distributed, which means that whether you're a SJW or an alt-righty, you're probably going to respond to people you disagree by instantaneous minimalist sneering. (The tendencies of early print culture were rather different, but produced a similar degree of hostility, which I've discussed in this post.)
I think, though, that this conflict between standardization and homogenization could be a temporary state of affairs, at least for people who rely on the Protocols, and that means most of us. That is, while standardization does not inevitably produce homogeneity, it certainly nudges everyone strongly in that direction. There's no way that public opinion in the U.S. about same-sex marriage could have changed so quickly without social media. TV certainly had a significant influence, but social media are collectively a powerful force-and-speed multiplier for opinion alteration. And if you feel good about that, then you might consider how social media have also nudged tens of millions of Americans towards profound fear of immigrants.
So in this environment, majority opinions and opinions that are held very strongly by sizable minorities are going to be the chief beneficiaries. And that could lead ultimately to significantly increased homogeneity of opinion, a homogeneity that you only stand a chance of avoiding if you minimize your exposure to the Protocols. And here, Adam, it seems to me that your novel New Model Army is disturbingly relevant.
For much of the novel, the soldiers who fight for Pantegral are independent, free agents. When they fight, they fight according to, yes, protocols established and enforced by the software they all use — but they can stop fighting when they want to, they come and go. Indeed, this is one of the chief appeals to them of the New Model Army: it doesn't own them. Or doesn't at first; or doesn't seem to. In the end the protocols prove to be more coercively powerful (or should I say more intensely desirable?) than they had ever expected. And then we have homogeneity indeed — on a truly gigantic scale.
Caveat lector, is what I'm saying.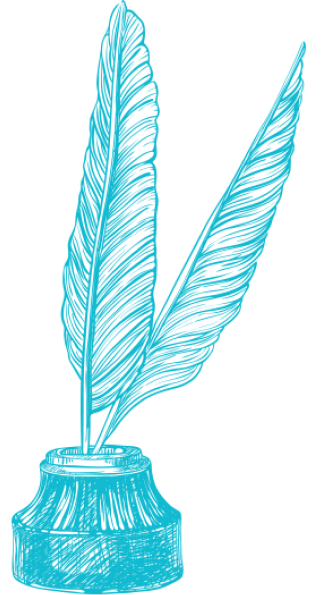 Text Patterns
December 3, 2016