So far three friends of mine have signed up for letter.ly, and are producing newsletters that I can sign up for. I have very mixed feelings about this. On the one hand, I want to support my friends, and I know that it's hard to write (or do any other skilled labor) for free. Heck, I've even thought about signing up for letterl.ly myself.
But on the other hand, projects like this are more nails in the coffin of the open web, and I don't like seeing that happen, even though it's probably inevitable. Almost any of the letter.ly newsletters would have been blogs as recently as a few months ago — most of them probably were blogs a few months ago — and thus part of the most public conversational space yet invented. Now they'll be the property of a select few — which is pretty much how things used to be before the internet. Bill Gates's famous "Open Letter to Hobbyists" appeared in a computer club newsletter; the great Bill James's Baseball Abstract began life as a newsletter: people found out about it through ads in The Sporting News. Letter.ly marks an attempt to renew the newsletter as a genre for the digital age. (There are a number of free newsletters out there — e.g., Jason Calcanis's — but I'm talking about newsletters s a means of revenue for their writers.)
Then there are experiments like the Times of London's paywall experiment: results are mixed so far, but even if the Times site ends up making money, a formerly major player has been taken out of the general conversation of the Web. Similarly, as more and more people encounter newspapers and magazines not in web browsers but in purpose-built iPad apps, it may get harder to do the copying, pasting, and commenting that have been intrinsic to the blogging enterprise since its inception.
But again, if that does happen it will be a return to the Normal of twenty years ago. Then I bought magazines and newspapers individually, and if I wanted to keep items in them I literally cut them out and filed them — rarely did I paste. If now I buy them individually as iPad apps, with in-app purchase of single issues or subscriptions (which is what Wired, among others, wants me to do) then I have largely returned to old habits, though any copying and pasting I do will be digital and there won't be any cutting at all.
I remember when I had to think hard about how many magazines and newspapers I was subscribing to, and whether I could afford a new one without canceling something else. Maybe I'll soon be making those decisions again. I understand the necessary of such changes, but I don't have to like them. I especially don't like the thought that I might hurt someone's feelings by not subscribing to — or, worse, canceling my subscription to — his or her newsletter. And I am deeply uncomfortable with the thought that that One Great Conversation may be breaking up again. It's starting to look like I'll soon be nostalgic for those few years when I had a single-payee system — once a month to an ISP — after which the whole world came to my screen.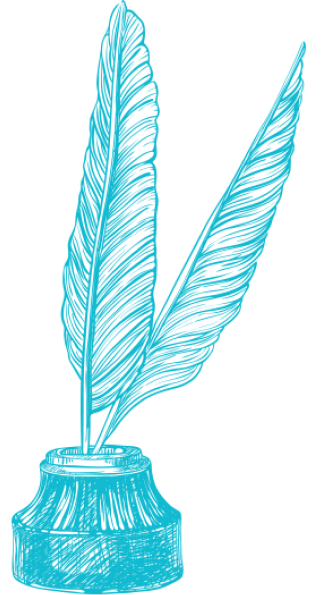 Text Patterns
November 3, 2010