Hillary Kelly at The New Republic is experiencing considerable agitá about Oprah's selection of two Dickens novels for her book club:
But what can Oprah really bring to the table with these books? Oprah has said that, together, the novels will "double your reading pleasure." But is that even true? And do the novels even complement each other? Can you connect Miss Havisham's treatment of time to Carton's misuse of his "youthful promise"? Well, don't ask Oprah herself, as she "shamefully" admits she has "never read Dickens." . . .

Even more confusingly, Oprah's comments about Dickens making for cozy reading in front of a winter fire misinterprets the large-scale social realism of his work. It stands to reason that her sentimentalized view of Dickens might stem from A Christmas Carol — probably his most family-friendly read and one of his most frequently recounted tales. But her quaint view of Victoriana, as she's expressed it, belies an ignorance of Dickens's authorial intentions. Indeed, both A Tale of Two Cities and Great Expectations are dark and disturbing, with elaborate ventures into the seedy underbelly of London and the bloody streets of Paris. How can we trust a literary guide who, ignorant of the terrain ahead, promises us it will be light and easy? . . .

Indeed, Oprah's readers have been left in the dark. They must now scramble about to decipher Dickens's obscure dialectical styling and his long-lost euphemisms. . . .
And so on — at considerable length. Yes, we certainly can't countenance such a thing — masterpieces of literature being read by naïve people lacking certified professional instruction! Oh, the humanity! What if someone got caught up in Pip's love for Estella, or Sydney Carton's noble self-sacrifice, but failed to parse Dickens's incisive critique of the Victorian social order? Can you imagine the consequences?
Kelly's core concern is summed up here: "the sad truth is that, with no real guidance, readers cannot grow into lovers of the canon." Cannot? Actually, that isn't a sad truth — it's not a truth at all — though it is quite sad that someone thinks the world's greatest works of art are so powerless to reach an audience without academic assistance. As a corrective to such dark thoughts she should read another Dickens novel, David Copperfield, especially this passage:
My father had left a small collection of books in a little room upstairs, to which I had access (for it adjoined my own) and which nobody else in our house ever troubled. From that blessed little room, Roderick Random, Peregrine Pickle, Humphrey Clinker, Tom Jones, the Vicar of Wakefield, Don Quixote, Gil Blas, and Robinson Crusoe, came out, a glorious host, to keep me company. They kept alive my fancy, and my hope of something beyond that place and time, — they, and the Arabian Nights, and the Tales of the Genii, — and did me no harm; for whatever harm was in some of them was not there for me; I knew nothing of it. . . . It is curious to me how I could ever have consoled myself under my small troubles (which were great troubles to me), by impersonating my favourite characters in them — as I did — and by putting Mr. and Miss Murdstone into all the bad ones — which I did too. I have been Tom Jones (a child's Tom Jones, a harmless creature) for a week together. I have sustained my own idea of Roderick Random for a month at a stretch, I verily believe.
"This was my only and my constant comfort," David concludes. "When I think of it, the picture always rises in my mind, of a summer evening, the boys at play in the churchyard, and I sitting on my bed, reading as if for life."
Reading as if for life. And with no teachers in sight. A miracle indeed; but one repeated every day. Oprah is giving many, many people an incentive to have experiences like David Copperfield's, and by my lights that's not a bad thing.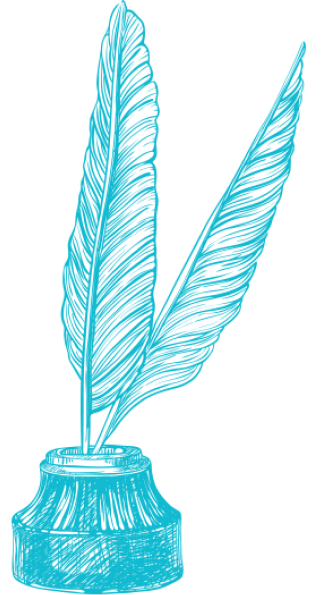 Text Patterns
December 14, 2010