In the new edition of his book on the modern Left, which I review here, Roger Scruton writes,
Occasional lip service is paid to a future state of 'emancipation', 'equality' or 'social justice'. But those terms are seldom lifted out of the realm of abstractions, or subjected to serious examination. They are not, as a rule, used to describe an imagined social order that their advocates are prepared to justify. Instead they are given a purely negative application. They are used to condemn every mediating institution, every imperfect association, every flawed attempt that human beings might have made, to live together without violence and with due respect for law.
Like Scruton and most other old-school conservatives, I believe that healthy mediating institutions are essential to a healthy society. And I think he is right in noting how relentlessly the Left attacks such institutions. But international capitalism does too, because every healthy mediating institution, by providing security and fellowship and belonging to its members, reduces its members' dependence for their flourishing on what can be bought and sold. Neither the Left nor the Market want to see such institutions flourish, though their hostility sometimes stems from different agendas.
I'm usually allergic to generalizations in these matters, but let me risk a big generalization: I think what we have seen and will continue to see in our social order is the fragmentation of institutions and their effective replacement by platforms.
Let's take education as an example: for much of American history people were educated in a wide range of (often highly eccentric) ways. This was generally perceived as a problem, and efforts at standardization kicked in, reaching their peak in the Sixties. Since then we have seen increasing fragmentation, with ordinary public schools, charter schools, magnet schools, various kinds of private schools, homeschooling, unschooling … but all of these work on the same platforms, that is, they rely on the same communications technologies, using either the open web or walled gardens like Facebook in order to promote interaction and accomplish goals (e.g., the completion of projects and other assignments, remedial tutoring, etc.). We will more and more be asking technological platforms to do the kind of unifying work that educational institutions can clearly no longer do, which, I believe, is asking platforms to do things that by their nature they're unsuited to do.
They're unsuited to do it becasuse platforms are unresponsive to their users, and unresponsive by design (design that emerges from their desire to be universal in scope). It is virtually impossible to contact anyone at Google or Facebook or Twitter or Instagram, and that is so that those platforms can train us to do what they want us to do, rather than be accountable to our desires and needs. A model of education tied to platforms rather than institutions may seem liberating at first — "I can learn everything I need to know at Khan Academy!" — but that sense of liberation will continue only insofar as users train themselves to ask the questions the platforms already know how to answer, and think the thoughts that the platforms are prepared to transmit.
Very few people will see any of this as problematic, and only those very few will look to work outside the shaping power of the dominant platforms. This means that such institution-building as they manage will have to happen on a small scale and within limited geographical areas. As far as I'm concerned that's not the worst thing that could happen.
But the majority will accommodate themselves to the faceless inflexibility of platforms, and will become less and less capable of seeing the virtues of institutions, on any scale. One consequence of that accommodation, I believe, will be an increasing impatience with representative democracy, and an accompanying desire to replace political institutions with platform-based decision-making: referendums and plebiscites, conducted at as high a level as possible (national, or in the case of the EU, transnational). Which will bring, among other things, the exploitation of communities and natural resources by people who will never see or know anything about what they are exploiting. The scope of local action will therefore be diminished, and will come under increasing threat of what we might call, borrowing a phrase from Einstein, spooky action at a distance.
I for one don't welcome our new algorithmic overlords.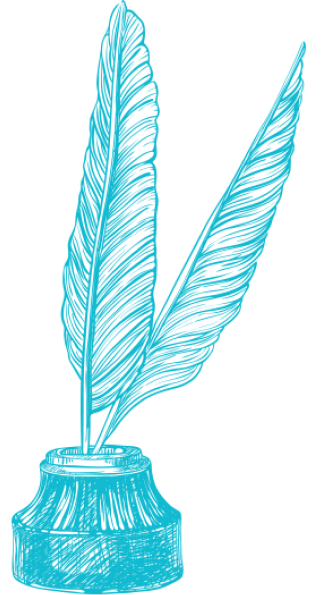 Text Patterns
February 10, 2017