Q: Why are you reading all this stuff, anyway? It seems pretty obvious that you don't have much sympathy for it.
A: That's a good question. I could give several answers. For one thing, I'm not as lacking in sympathy as you think. I have respect for any good-faith attempts to reckon with the immensely vexed question of what it means to be human, and the corollary questions about how we are most healthily related to the nonhuman, and I think Morton and Haraway are really trying to figure these things out. There's a moral urgency to their writing that I admire.
Q: Is that so? Sure doesn't sound like it.
A: Well, yeah, I guess that last post was kind of negative. As I was reading Morton I realized that some pretty important intellectual decisions had been made before he even began his argument, and I wanted to register that protest.
Q: But if you feel that a particular philosophical project has gone astray from the start, why not just move along to thinkers and lines of thought you find more fruitful, more resonant with potential?
A: Remember that this is a work in progress: as I said in that post, I'm currently reading Morton, I'm not done. (And in a sense I'm still reading Haraway, even though I put her book aside months ago.) When you're blogging your way through a reading project, any one post is sure to give an incomplete picture of your response and likely to give a misleading one.
Q: Fair enough, I guess, but there does seem to be a pattern to your writing about a lot of recent work. You read it, think about it, and then declare that there are resources in the history of Christian thought that address these questions — whatever the questions are — better than the stuff you've been reading does. So why not just read and think about those Christian figures who always seem to do it better?
A: Because often those non-Christian (or non-religious, or anti-Christian, or anti-religion) thinkers often raise important questions that Christians tend to neglect, and I have to see whether there are in fact such adequate resources from within Christianity to address the questions raised by others. So far I have found that my tradition is indeed up for those challenges, buts its resources are augmented and strengthened by having to address what it never would have asked on its own. I truly believe that Christianity will emerge stronger from a genuinely dialogical encounter with rival traditions, in part because it will (as it has so often in the past) adopt and adapt what is best in those traditions for its own purposes. It doesn't always work out that way; Hank Hill was right when he said to the praise band leader "You're not making Christianity better, you're just making rock-and-roll worse!" But most of the time the genuinely dialogical encounter more than pays for itself.
Q: Maybe. But you often seem out of your depth with the kind of thing —the kind of stuff you're reading theses days — and often in the mood to kick over the traces. Wouldn't you be better off sticking with the stuff you actually have a professional level of knowledge of? Auden? Other twentieth century religiously-inclined literary figures?
A: Honestly, you may be right. I often wonder about that very point. And that's one of the reasons — that's the main reason, I guess — why I talk about writing books of the technological history of modernity and the Anthropocene condition but end up writing them about the stuff I have spent most of my career teaching.
Q: So why are you even here, man? Why not drop this blog and get back to work in your own field?
A: Because this is a place where I can exercise my habitual curiosity about things I don't know much about. Because this is a kind of Pensieve for me, a way to clear away thoughts that otherwise would clog up my brain. Because every once in a while something of value coalesces out of all this randomness. I have very few readers and still fewer commenters, so I'm not getting the thrill of regular feedback, but hitting the "Publish" button offers an acceptable simulacrum of accomplishment. Those are probably not very good reasons, but they're the reasons I have.
But I'm not gonna lie: spending so much time reading stuff with which at a deep level I'm at odds is wearing, it really is. Especially since I know that the people I'm reading — and working so hard to read fairly — are highly unlikely to treat serious Christian thinkers with comparable respect. With any respect. They don't know that Christian theology that's deeply and resourcefully engaged with the modern world exists, and if they knew they wouldn't care. What's I'm doing when I read thinkers like Morton and Haraway is an engagement on my part, but it's not a conversation. That's just what it's like if you want to bring Christian thought to bear on modern academic discourse. You only do it if you believe you're called to do it.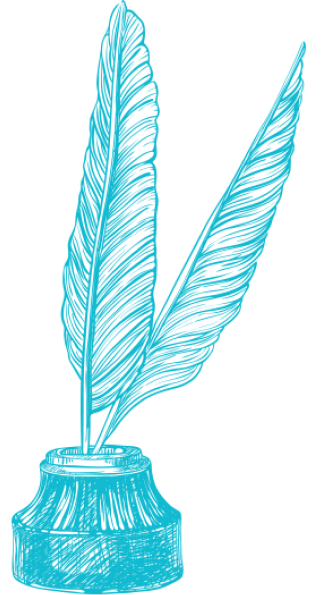 Text Patterns
June 19, 2017