Well, the recent traveling and busyness may have kept me from posting, but it didn't keep me from reading. Nothing keeps me from reading. So here's what's been going on:
I've been working my way through Tony Judt's magisterial Postwar, but it's a very large book — exactly the kind of thing the Kindle was made for, by the way — and I've been pausing for other tastes. For instance, I read Jane Smiley's brief and brisk The Man Who Invented the Computer: The Biography of John Atanasoff, Digital Pioneer, the title of which is either misleading or ironic or, probably, both. Smiley begins her narrative with a straightforward claim:
The inventor of the computer was a thirty-four-year-old associate professor of physics at Iowa State College named John Vincent Atanasoff. There is no doubt that he invented the computer (his claim was affirmed in court in 1978) and there is no doubt that the computer was the most important (though not the most deadly) invention of the twentieth century.
But by the end of the narrative, less than half of which is about Atanasoff, she writes, more realistically and less definitively,
The computer I am typing on came to me in a certain way. The seed was planted and its shoot was cultivated by John Vincent Atanasoff and Clifford Berry, but because Iowa State was a land-grant college, it was far from the mainstream. Because the administration at Iowa State did not understand the significance of the machine in the basement of the physics building, John Mauchly was as essential to my computer as Atanasoff was — it was Mauchly who transplanted the shoot from the basement nursery to the luxurious greenhouse of the Moore School. It was Mauchly who in spite of his later testimony was enthusiastic, did know enough to see what Atanasoff had done, was interested enough to pursue it. Other than Clifford Berry and a handful of graduate students, no one else was. Without Mauchly, Atanasoff would have been in the same position as Konrad Zuse and Tommy Flowers — his machine just a rumor or a distant memory.
Each person named in that paragraph gets a good deal of attention in Smiley's narrative, along with Alan Turing and John von Neumann, and by the time I finished the book I could only come up with one explanation for Smiley's title and for her ringing affirmation of Atanasoff's role as the inventor of the computer: she too teaches at Iowa State, and wants to bring it to the center of a narrative to which it has previously been peripheral. A commendable endeavor, but not one that warrants the book's title.
In the end, Smiley's narrative is a smoothly readable introduction to a vexed question, but it left me wanting a good deal more.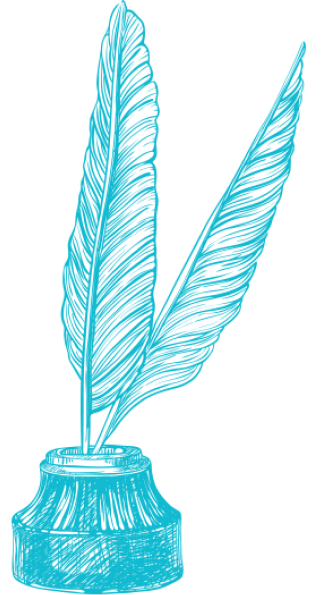 Text Patterns
November 22, 2010