Maybe the coolest thing about my current project is that I get to read — I am obliged to read — theology, the history of technology, and science fiction, in a sort of rotation. These very different genres rub against one another in fascinating ways.
But I am finding that the theology I'm reading isn't helping me much, at least not so far, and I'm somewhat troubled by that. In this post I'm going to try to explain my frustrations. I'll be recording impressions more than formulating firm judgments, as a means, I hope, of clarifying those impressions. But because I don't want to be unfair I won't be naming names of authors or books. This may make the post less useful to others; if so, my apologies.
Here's my first impression: professional theologians have acquired in the course of their training a conceptual toolbox which they believe to contain the tools necessary to evaluate and critique cultural developments. Now, that conceptual toolbox was developed and acquired in an era previous to the emergence of our current technopoly, of what I'm calling the Anthropocene — see my first post on the subject for a definition. Yet the structures and practices of the Anthropocene are precisely what require theological interpretation. So in my judgment the existing toolbox is inadequate; but it does not appear that way to the theologians.
Imagine a complex locking mechanism — the kind of thing one might see in Myst — you know, like this: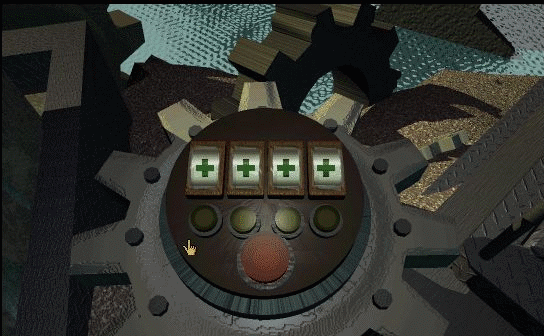 The theologians' toolbox contains instruments that enable them to manipulate the mechanism — click this and turn that — which is enough to make them believe that they are making real progress. What they don't notice is that the locks aren't opening.
Is that a useful metaphor? Hmmm, I'm not sure. Let's try a different one: they're typing the instructions they know into a command-line shell and are pleased that they're getting responses in return. What they don't realize is that those responses are error messages. They don't know the right commands to get their requests executed; they may not even, probably don't, know the language in which the program was written or to which it will respond.
I'm groping for metaphors here — but that's telling, because whenever we're trying to understand some new phenomenon we do so by employing metaphors as bridges between the known and the unknown. Our transition to the Anthropocene era is therefore popping with metaphors: to take just one common example, increasing attention to research on the workings of the human brain has ben accompanied by increasing reliance on the notion than the brain is a kind of computer. It isn't, and the more dominant that metaphor is the less we are likely to understand our brains; but that just makes the repeated invocation of that metaphor all the more telling and all the more worthy of exploration.
The tools in the theologians' toolbox don't work very well with metaphors. They are, rather, almost all designed to work on explicit concepts and propositions, which may then be juxtaposed to the explicit concepts and propositions of theology. Metaphors contain or allude to concepts and propositions but also embody desires, orientations of the will, impulses, attractions and repulsions, bodily practices….
I would like to see, and not just in theology but in all the other humanistic disciplines, a renewed attention to metaphor and myth – matters so thoroughly and relentlessly explored in the 1950s and 1960s sixties that scholars and artists alike became exhausted with those topics and turned to other matters: first the linguistic turn of deconstruction and allied movements and then the material turn of the New Historicism, cultural studies, eco-criticism, body criticism, and the like.
Meanwhile the powerful cultural work of metaphor and myth continues unnoticed by scholars and rarely even acknowledged by writers and artists. It is not that scholars today are unaware of metaphor, or wholly inattentive to it, but they are chiefly interested in the extent to which it is reflective of ideology. For instance, in one of the better-known passages of Lakoff and Johnson's Metaphors We Live By we see the various ways in which argument is conceptualized as war — which is a useful point (I draw on it in my forthcoming How to Think) but this kind of analysis, which draws a straight line between a particular metaphor and some common element from elsewhere in our cultural lives, ideally one with a clearly political character, marks only one of the ways that metaphor works. It's interpretatively limited because it's unaware of the ways that metaphors do affective and aspirational work that is not reducible to, or even identifiable with, any particular spot on our ideological maps.
In Walkaway, about which I posted recently, it's interesting to see how Cory Doctorow places almost all his hopes for the future in the development of 3D printing, without, I think, realizing that the 3D printer has taken on for him a radiating metaphorical significance that places it somewhere along a continuum between Vaucanson's defecating duck and a deus ex machina. There's an interpretation of this ready-to-hand: the 3D printers in this novel are a synecdoche for capitalism, which fulfills our desires while hiding from our sight the preconditions and the raw materials from which our wish-fulfillments are concocted. And that's true, but there is far more going on here, including, I think, another example of the power of universal machines, which, as I commented the other day, makes the idolorum fabricam into the idol itself. The smartphone and the 3D printer are the two smiling faces of the god of this world.
This is the kind of ongoing metaphorical meaning-making that theologians need to understand but that they don't have the tools to explore. I think we desperately need now is a recovery of interest in metaphor and myth – not a simple return to the days of Northrop Frye and Mircea Eliade and Suzanne Langer, but a redirecting of attention to those fields of inquiry in light of what we have learned since that half-century ago heyday of mythology and mythopoesis.
Moreover, Christian approaches to contemporary culture needs to get more creative in the making of metaphors, not just the interpreting of them. And if that seems too risky to people than they might remember that one of the ways to do this is by recovering the lost imaginative worlds of our predecessors in the faith. In this light we might take as our models the leaders of the mid–20th century nouvelle theologie, whose theology was nouvelle because it was based in ressourcement, in the recovery of ideas and metaphors that had been forgotten in the development of scholastic theology and the intellectual war with Protestantism.
I'll end today's incoherent rambling with a passage from Leszek Kolakowski's early book The Presence of Myth, a passage that I think hints provocatively at the Powers that I'm trying to bring together in this project:
Metaphysical questions and beliefs reveal an aspect of human existence not revealed by scientific questions and beliefs, namely, that aspect that refers intentionally to nonempirical unconditioned reality. The presence of this intention does not guarantee the existence of the referents. It is only evidence of a need, alive in culture, that that to which the intention refers should be present. But this presence cannot in principle be the object of proof, because the proof-making ability is itself a power of the analytical mind, technologically oriented, which does not extend beyond its tasks. The idea of proof, introduced into metaphysics, arises from a confusion of two different sources of energy active in man's conscious relation to the world: the technological and the mythical.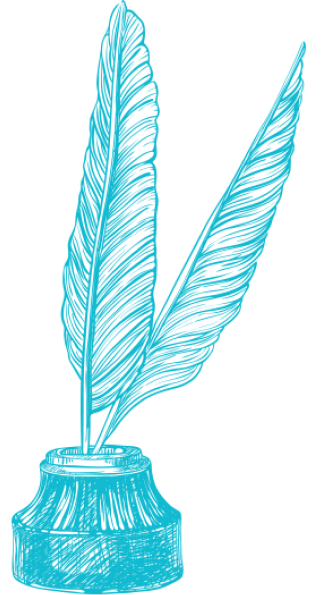 Text Patterns
May 5, 2017