Susan Orlean has written a beautiful, melancholy post about the challenges of dealing with her mother's physical and mental decline — and having to deal with it from hundreds of miles away. She writes,
Sometimes I'm dazzled by how modern and fabulous we are, and how easy everything can be for us; that's the gilded glow of technology, and I marvel at it all the time. And then my mom will call, and in the course of the conversation she'll say something disjointed that disturbs me and reminds me of her frailty, and then she'll mention that it's snowing hard in Ohio and I'll wonder how she's going to get to the grocery store, and I look at my gadgets and gizmos, and I realize none of them will help me. If anything, they've filled me with the unreal idea that everything is possible; that virtual is actual; that you can delete things you don't like; that you can find and have whatever it is you want whenever you want it; but instead I'm learning that the truest, immutable facts of life are a lot harder and slower and sometimes sadder, and always mystifying.
Please do read the whole little essay, which is touching and true.
The first commenter on the post responds in this way: "Susan, why does your note seem a notch too precious to me? We're all amateurs, but we all muddle through. Perhaps it's the Manhattan lifestyle, but most of us expect to have to do these things, take care of children and parents."
Now, there are answers to this comment. One might note that it's one thing to expect to deal with suffering, another thing altogether to be thrown into the midst of it. Theory and practice, you know. One might note that this comment could be equally directed towards someone who wrote a post about being diagnosed with cancer: "Perhaps it's the Manhattan lifestyle, but most of us expect that we will suffer and die." (So quit your whining.) One might also ask what "the Manhattan lifestyle" has to do with anything.
But nobody is likely to bother, because we all know that a person who writes something like this is one of two kinds of sociopath: the simple kind, who genuinely has no compassion for someone else's pain, or the complex kind, who suppresses any compassion in order to try to hurt someone he doesn't know, just for kicks. Obliviousness or intentional cruelty, those are the options. And in either case a critique is futile: the first kind of sociopath wouldn't understand that there's a problem, and the second would just smirk with satisfaction at having gotten a rise out of someone.
Yes, I know, I come back to this over and over again. But I think it matters. This kind of response is so common in online discourse that it forces, or should force, all of us to ask just what kind of people surround us, just how many of these sociopaths there are, and what variety they tend to be. And why they're like that.
Just after I read the post by Orlean and (unfortunately) allowed my eyes to drift down to the comments, I read at Letters of Note the fifteen-year-old John Updike's commendation of the Little Orphan Annie comic strip. Among other things,
Updike wrote
:
I admire the magnificent plotting of Annie's adventures. They are just as adventure strips should be—fast moving, slightly macabre (witness Mr. Am), occasionally humorous, and above all, they show a great deal of the viciousness of human nature. I am very fond of the gossip-in-the-street scenes you frequently use. Contrary to comic-strip tradition, the people are not pleasantly benign, but gossiping, sadistic, and stupid, which is just as it really is.
That about sums it up.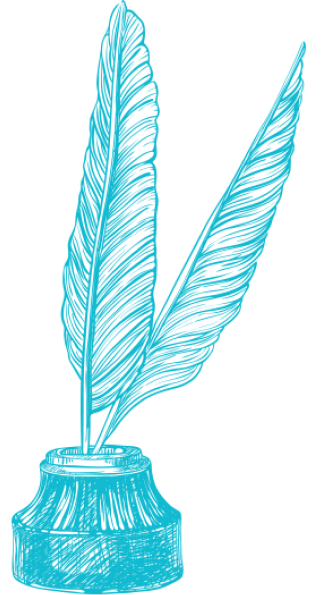 Text Patterns
December 9, 2010