Tim Wu suggests an experiment:
A well-educated time traveller from 1914 enters a room divided in half by a curtain. A scientist tells him that his task is to ascertain the intelligence of whoever is on the other side of the curtain by asking whatever questions he pleases.
The traveller's queries are answered by a voice with an accent that he does not recognize (twenty-first-century American English). The woman on the other side of the curtain has an extraordinary memory. She can, without much delay, recite any passage from the Bible or Shakespeare. Her arithmetic skills are astonishing — difficult problems are solved in seconds. She is also able to speak many foreign languages, though her pronunciation is odd. Most impressive, perhaps, is her ability to describe almost any part of the Earth in great detail, as though she is viewing it from the sky. She is also proficient at connecting seemingly random concepts, and when the traveller asks her a question like "How can God be both good and omnipotent?" she can provide complex theoretical answers.
Based on this modified Turing test, our time traveller would conclude that, in the past century, the human race achieved a new level of superintelligence. Using lingo unavailable in 1914, (it was coined later by John von Neumann) he might conclude that the human race had reached a "singularity" — a point where it had gained an intelligence beyond the understanding of the 1914 mind.
The woman behind the curtain, is, of course, just one of us. That is to say, she is a regular human who has augmented her brain using two tools: her mobile phone and a connection to the Internet and, thus, to Web sites like Wikipedia, Google Maps, and Quora. To us, she is unremarkable, but to the man she is astonishing. With our machines, we are augmented humans and prosthetic gods, though we're remarkably blasé about that fact, like anything we're used to. Take away our tools, the argument goes, and we're likely stupider than our friend from the early twentieth century, who has a longer attention span, may read and write Latin, and does arithmetic faster.
No matter which side you take in this argument, you should take note of its terms: that "intelligence" is a matter of (a) calculation and (b) information retrieval. The only point at which the experiment even verges on some alternative model of intelligence is when Wu mentions a question about God's omnipotence and omnibenevolence. Presumably the woman would do a Google search and read from the first page that turns up.
But what if the visitor from 1914 asks for clarification? Or wonders whether the arguments have been presented fairly? Or notes that there are more relevant passages in Aquinas that the woman has not mentioned? The conversation could come to a sudden and grinding stop, the illusion of intelligence — or rather, of factual knowledge — instantly dispelled.
Or suppose that the visitor says that the question always reminds him of the Hallelulah Chorus and its invocation of Revelation 19:6 — "Alleluia: for the Lord God omnipotent reigneth" — but that that passage rings hollow and bitter in his ears since his son was killed in the first months of what Europe was already calling the Great War. What would the woman say then? If she had a computer instead of a smartphone she could perhaps see if Eliza is installed — or she could just set aside the technology and respond as an empathetic human being. Which a machine could not do.
Similarly, what if the visitor had simply asked "What is your favorite flavor of ice cream?" Presumably then the woman would just answer his question honestly — which would prove nothing about anything. Then we would just have a person talking to another person, which we already know that we can do. "But how does that help you assess intelligence?" cries the exasperated experimenter. What's the point of having visitors from 1914 if they're not going to stick to the script?
These so-called "thought experiments" about intelligence deserve the scare-quotes I have just put around the phrase because they require us to suspend almost all of our intelligence: to ask questions according to a narrowly limited script of possibilities, to avoid follow-ups, to think only in terms of what is calculable or searchable in databases. They can tell us nothing at all about intelligence. They are pointless and useless.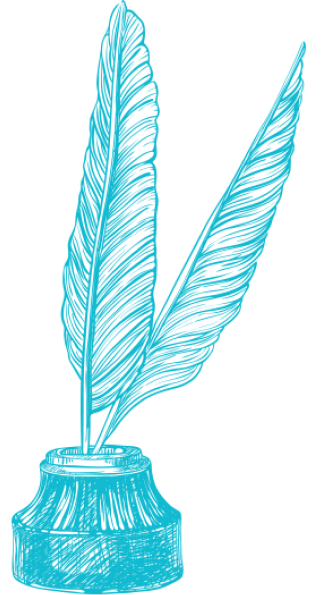 Text Patterns
April 8, 2014