I'm back and probably not any better than ever!
This post is a bit of a catch-all catch-up before I write a longer one explaining what I've been thinking about these past few weeks.
One. My next book, How to Think, will be appearing in October from Convergent Books here in the U.S. and Profile Books in the U.K. I'm very happy with both publishers, who seem genuinely to get what I'm trying to do — and to see the value of it.
Two. I have also effectively completed The Year of Our Lord 1943: Christian Intellectuals and Total War, but in order to avoid competition with How to Think, it'll come out in 2018. The book had been contracted with Harvard University Press, but over the past few months it has gradually become clear to me that that wasn't an editorial fit, so I have moved to Oxford University Press, where I will get the chance to work again with the excellent Cynthia Read, who edited my Pleasures of Reading in an Age of Distraction.
Three. I've got an essay in the new issue of National Affairs, "When Character No Longer Counts," on Christians and the 2016 election.
Four. My friend Adam Roberts will be writing a biography of H. G. Wells — something I am very much looking forward to — and in preparation for that he is undertaking the Herculean, or perhaps Sisyphean, task of reading all of Wells's published work and blogging about it. That blog is here, and so far it's been really fascinating.
Five. Another dear friend, John Wilson, has a new endeavor in the works that will go public in the next couple of weeks. When it does, I'll announce it here and on Twitter. One of the early posts will be my review of Jessica Riskin's remarkable book The Restless Clock.
Six. Now, putting those previous two items together: I'll also be writing for John about a wonderful little event I got to experience in London two weeks ago, featuring that Adam Roberts guy again moderating a conversation between Francis Spufford — who has a new novel about 18th-century New York — and Kim Stanley Robinson — who has a new novel about 22nd-century New York. Caroline Edwards of the University of London's Birkbeck College wrote a nice report on the convo, if you'd like an overview. Adam began the conversation by asking a very provocative question about the relationship between the historical novel and science fiction — an appropriate inquiry indeed from someone whose most recent novel has scenes set in both the past and the future — and roughly the same periods covered by Spufford and Robinson. Much more about this anon.
Seven. In preparation for that event, and for writing about it, I not only re-read Golden Hill — which is simply marvelous — and read New York 2140 for the first time, I also went back and re-read Robinson's novel Aurora, which I wasn't crazy about when I first read it but was encouraged by Adam to re-think. My second reading has led me to wonder what in the world I was thinking the first time around. The book is superb, one of KSR's very best, and I am very sorry that I didn't see that before.
Eight. I haven't yet been able to escape the clutches of Apple — something I've been contemplating and even working at for some time — because I have massive investments of money and time in both its hardware and software, but if I stay with it I may have to end up a full-time iOS user: the last three releases of MacOS have been a mess, though in varying ways, and now that I'm on Sierra my Mac freezes solid at least once a day. That hasn't happened to me in years and years. I am convinced that the Mac is a dying platform. It's dying very slowly, but it's dying. Which is sad.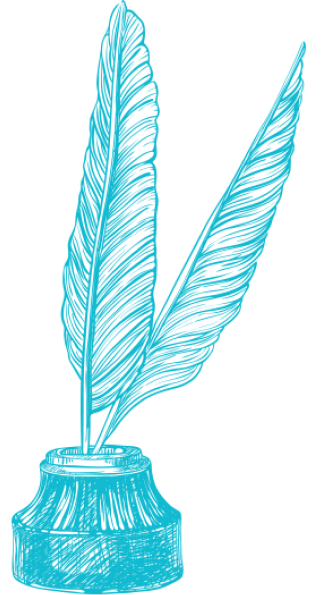 Text Patterns
April 17, 2017