What you see above is the portrait of Thomas Cranmer, Archbishop of Canterbury, painted in 1545 by Gerlach Flicke. It's now in the National Portrait Gallery in London. 
My friend Betsy Childs was recently looking at this picture and noticed something curious: tiny pieces of broken glass, or perhaps chipped glass-coating, in the windows behind Cranmer. Here's a close-up: 
(You can see a high resolution version of the painting here.) Now, this painting is a very detailed one. For instance, Cranmer is holding a copy of the letters of St. Paul and one of the books on the table is Augustine's On Faith and Works, which together illustrate Cranmer's commitment to the core Reformation principle of justification by faith. Other elements of the painting have obviously been executed with great care but yield no clear meaning. For instance, what are we to make of the carving on the left — right next to the little strip of paper giving the date of the painting and Cranmer's age — featuring a naked woman whose private parts are obscured by the face of some strange beast? (The Whore of Babylon, perhaps, against whom Cranmer contended? But why in a carving, and why there?) 
But what might the broken or chipped glass mean? Betsy wondered if I knew, and I don't have even a guess. I checked Diarmaid MacCulloch's magisterial biography of Cranmer, and while he discusses this painting at some length (pages 338-42), he doesn't say anything about the glass. 
So Betsy wrote to the National Portrait Gallery. One of the curators there responded that the problematic glass was only discovered when the painting underwent restoration in the 1990s, and that it is definitely part of the original composition — but they don't know what it means either. "Artists and patrons at this time had a very refined symbolic vocabulary, much of which has been lost to modern scholars. The painting is laden with Cranmer's personal iconography and this device could relate to that. Alternatively, there might be an as-yet undiscovered theological interpretation, or a reference to Cranmer's own works." 
So: a mystery! Anyone have any guesses?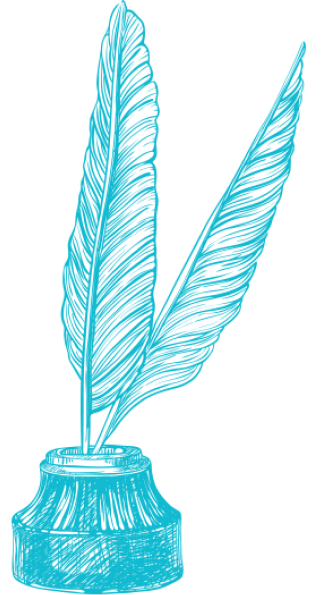 Text Patterns
August 9, 2014