Here's an excellent post by the redoubtable AKMA on desire and interpretation, with particular reference to the "Jesus's Wife Fragment" (JWF):
For instance, why did anyone think the fragment was genuine in the first place? I am not a papyrologist, a palaeographer, or a reader of Coptic — but the early photos of the fragment looked odd to me right away. Clearly, they looked right enough to pass muster to Karen King and the experts she consulted, so my unease doesn't count for much.
I can't keep from thinking that somewhere in the alchemy of academic judgement, some people wanted to think the JWF was genuine, and others that it wasn't. In fact, I'll be bold enough to say that I know this was true. Did a prior disposition in favour of revolutionary, disruptive, rebellious parties in early Christianity have any effect on Prof. King's judgement about the fragment? In an irreproachably sound academic way, it certainly did: she more than many other scholars is open to the possibility that non-standard traditions about Jesus circulated broadly and for centuries after the consolidation of conciliar doctrine about Jesus (as in fact it still does). Many scholars would be less disposed to consider anything about a JWF from the start. So without impugning her scholarship in the least, it seems fair to say that her disposition affected her judgement at least as far as her interest in the fragment and her willingness even to consider its genuineness.
(By the way, if you have any doubts about the fraudulence of the fragment, read this post and follow the links.) As AKMA points out, most of us tend to be far more aware of the desires of our opponents than of our own. Hang around theologically liberal biblical scholars and you'll get the impression that they are deeply serious truth-seekers, while evangelicals and fundamentalists are too frightened of losing their comforting belief-structure to face hard truths. Hang around with those evangelicals, by contrast, and you'll get the impression that they are doing serious, evidence-based scholarship while those liberals kowtow to the intellectual trends of the moment in order to keep their jobs at secular (or at best thoroughly secularized) universities.
I would just add that — as I suggested in this earlier post — the desires that AKMA points to are linked to incentives. Religiously conservative scholars who work in religiously conservative institutions have strong incentives to reach religiously conservative conclusions in their scholarship, lest they lose their jobs; conversely, religious believers who work at theologically liberal or secular institutions have equally strong incentives to (a) reach liberalizing and secularizing conclusions in their scholarship or (b) keep their mouths shut about their beliefs and try to limit any dissonance between their views and those of their colleagues.
Both sides, then — and this will be equally true of divided scholarly communities in many other fields — will strive to exclude those who disagree with them from serious consideration. Consider, to take but one example, this recent Boston Globe interview with Bart Ehrman:
IDEAS: Is it widely accepted among scholars that Jesus did not claim divinity?

EHRMAN: That has been a widely held scholarly view for about 300 years among critical scholars. Among scholars who are evangelical Christians who are committed to the idea that Jesus is God and knew he was God, they maintain that Jesus did say that he was God.
Note how Ehrman tries to cast objections to his view as occurring only among "evangelical Christians," even though he knows perfectly well that countless Catholic and Orthodox scholars hold the same view. And note the reference to "critical scholars": Truly critical scholars — the term is clearly complimentary — deny that Jesus claimed to be God, because those claims come in the Gospel of John, the historical character of which they reject. But what qualifies someone as a critical scholar? Well, among other things, the view that Jesus did not claim to be God and that the Gospel of John is non-historical. Thus the circle neatly closes.
There are of course religiously conservative versions of the same thing, which is, basically, the "no true Scotsman" fallacy. The question is: how do we get out of these loops of self-confirmation?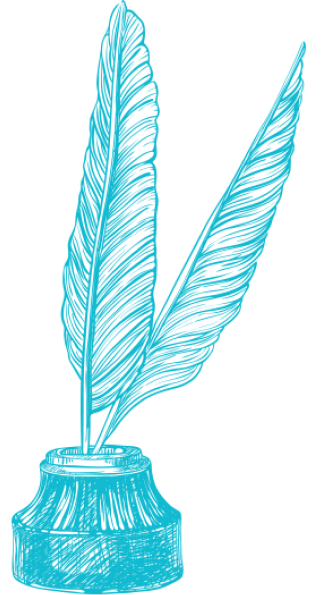 Text Patterns
April 30, 2014