As long as I've been on Twitter (I started in March 2007) people have been complaining about Twitter. But recently things have changed. The complaints have increased in frequency and intensity, and now are coming more often from especially thoughtful and constructive users of the platform. There is an air of defeat about these complaints now, an almost palpable giving-up. For many of the really smart people on Twitter, it's over. Not in the sense that they'll quit using it altogether; but some of what was best about Twitter — primarily the experience of discovery — is now pretty clearly a thing of the past.
Recently Marco Arment got into a something of a pissing match on Twitter, and says that he learned a few things from it. For instance, he's going to stop hate-retweeting some of the nastiest comments he gets, which I have always thought was a bad idea anyway. He's going to take more time away from social media. And he's going to reconsider the access to his life that he grants, that all of us grant, to strangers on social media. "We allow people access to us 24/7. We're always in public, constantly checking an anonymous comment box, trying to explain ourselves to everyone, and trying to win unwinnable arguments with strangers who don't matter in our lives at all."
Brent Simmons comments interestingly on Arment's experience:
Even though I follow people I like and respect, there's no way around seeing some of the crap that happens on Twitter. Even if you don't use Twitter at all, you will have seen articles about people being harrassed and threatened. You will have noticed the pure toxic sludge that pours through the service. (A hypothetical "Dawn of the Idiocracy" prequel would feature Twitter prominently.)
And it's worse than any blog comments system, because if you use it, anybody can put something in front of your face whether you want it or not.
Twitter is also wonderful, and I get so much value out of it. But it's like 51% good and 49% bad.
I don't see it getting any better. Hopefully it can hold the line at just-barely-worth-it. (But the recent changes to the timeline make that a little less likely.)
I don't see it getting any better either. And no one has offered a better explanation than Frank Chimero:
We concede that there is some value to Twitter, but the social musing we did early on no longer fits. My feed (full of people I admire) is mostly just a loud, stupid, sad place. Basically: a mirror to the world we made that I don't want to look into. The common way to refute my complaint is to say that I'm following the wrong people. I think I'm following the right people, I'm just seeing the worst side of them while they're stuck in an inhospitable environment. It's exasperating to be stuck in a stream.
Here's the frustration: if you've been on Twitter a while, it's changed out from under you. Christopher Alexander made a great diagram, a spectrum of privacy: street to sidewalk to porch to living room to bedroom. I think for many of us Twitter started as the porch — our space, our friends, with the occasional neighborhood passer-by. As the service grew and we gained followers, we slid across the spectrum of privacy into the street.
This is exactly right. I have found that my greatest frustrations with Twitter come not from people who are being nasty — though there are far too many of them — but from people who just misunderstand. They reply questioningly or challengingly to a tweet without reading any of the preceding or succeeding tweets that would give it context, or without reading the post that it links to. They take jokes seriously — Oh Lord do they take jokes seriously. And far too often they don't take the time to formulate their responses with care and so write tweets that I can't make sense of at all. And I don't want to have to deal with all this. I just want to sit here on the porch and have a nice chat with my friends and neighbors.
But wait. I'm not on the porch anymore. I'm in the middle of Broadway.
So I'm doing what, it seems to me, many people are doing: I'm getting out of the street. I'll keep my public account for public uses: it'll be a place where I can link to posts like this one, or announce any event that's of general interest. But what I've come to call Big Twitter is simply not a place for conversation any more.
I don't like this change. I made friends — real friends — on Twitter when it was a place for conversation. I reconnected with people I had lost touch with. Whole new realms of knowledge were opened to me. I don't want to foreclose on the possibility of further discovery, but the signal-to-noise ration is so bad now that I don't think I could pick out the constructive and interesting voices from all the mean-spiritedness and incomprehension; and so few smart people now dare to use Twitter in the old open way.
Big Twitter was great — for a while. But now it's over, and it's time to move on. I'm just hoping that some smart people out there are learning from what went wrong and developing social networks that can strengthen the signal and silence the noise.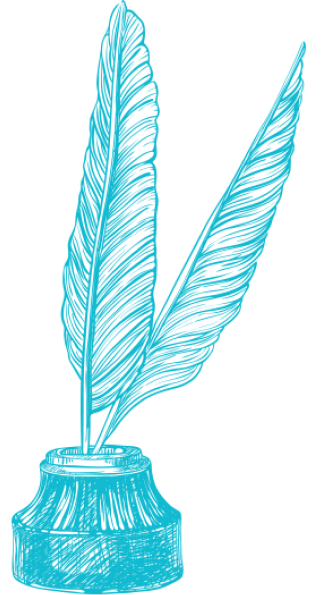 Text Patterns
August 31, 2014