As part of the research for my current book project, I am reading The Great and Holy War, by my colleague Philip Jenkins. It is an absolutely extraordinary book. Here's an excerpt from the Introduction: 
Contrary to secular legend, religious and supernatural themes pervaded the rhetoric surrounding the war— on all sides— and these clearly had a popular appeal far beyond the statements of official church leaders. If the war represented the historic triumph of modernity, the rise of countries "ruled by scientific principles," then that modernity included copious lashings of the religious, mystical, millenarian, and even magical. Discussions of the Great War, at the time and since, have regularly used words such as "Armageddon" and "apocalypse," although almost always in a metaphorical sense. Yet without understanding the widespread popular belief in these concepts in their original supernatural terms, we are missing a large part of the story. As Salman Rushdie remarks, "Sometimes legends make reality, and become more useful than the facts."

The First World War was a thoroughly religious event, in the sense that overwhelmingly Christian nations fought each other in what many viewed as a holy war, a spiritual conflict. Religion is essential to understanding the war, to understanding why people went to war, what they hoped to achieve through war, and why they stayed at war. Not in medieval or Reformation times but in the age of aircraft and machine guns, the majority of the world's Christians were indeed engaged in a holy war that claimed more than ten million lives.
Jenkins supports these claims with ample — and, to me, shocking — quotations. A German pastor, Dietrich Vorwerk, rewrote the Lord Prayer's on nationalistic and militaristic lines: 
In thy merciful patience, forgive
Each bullet and each blow
That misses its mark.
Lead us not into the temptation
Of letting our wrath be too gentle
In carrying out Thy divine judgment.
Deliver us and our pledged ally
From the Evil One and his servants on earth.
Thine is the kingdom, The German land.
May we, through Thy mailed hand
Come to power and glory.
Meanwhile, as the U.S.A. entered the war an American pastor wrote, "it is God who has summoned us to this war. It is his war we are fighting…. This conflict is indeed a crusade. The greatest in history —the holiest. It is in the profoundest and truest sense a Holy War…. Yes, it is Christ, the King of Righteousness, who calls us to grapple in deadly strife with this unholy and blasphemous power." 
What Jenkins demonstrates beyond any question is that these were not isolated incidents but rather pervasive sentiments, powerful among political and military leaders as well as among prominent religious figures. If this story has been told before, I have somehow missed it. 
And what I'm learning from Jenkins is providing new and interesting context for what I'm writing about Christian thought in the next war. It seems that many of the most incisive Christian thinkers of that era learned something from the apocalyptic war-theology of the previous conflict. For instance, consider this interesting passage from a letter C. S. Lewis — who had fought and been seriously wounded in that previous war — wrote to his brother Warnie just after war began in September 1939: "In the Litany this morning we had some extra petitions, one of which was 'Prosper, O Lord, our righteous cause.' I ventured to protest against the audacity of informing God that our cause was righteous — a point on which He may have His own view."
For Lewis and for other major artists and thinkers, it was clear that their cause was better than Hitler's — but that did not make it God's own cause. They had to think in careful and subtle ways about what it meant to support the Western democracies in their fight against totalitarianism without falling into that earlier trap of baptizing and sanctifying nationalism or "Democracy." Reading Jenkins's book I have come to understand much better the context in which these figures were working and the dangers they were trying to avoid.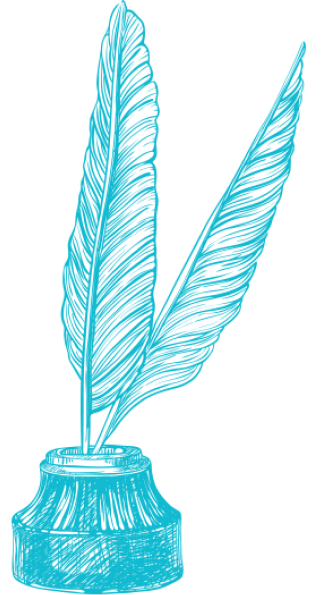 Text Patterns
August 27, 2014