Recently Quentin Hardy, the outstanding technology writer for the New York Times, tweeted this:
If you follow the embedded link you'll see that Head argues that algorithm-based technologies are, in many workplaces, denying to humans the powers of judgment and discernment:
I have a friend who works in physical rehabilitation at a clinic on Park Avenue. She feels that she needs a minimum of one hour to work with a patient. Recently she was sued for $200,000 by a health insurer, because her feelings exceeded their insurance algorithm. She was taking too long.

The classroom has become a place of scientific management, so that we've baked the expertise of one expert across many classrooms. Teachers need a particular view. In core services like finance, personnel or education, the variation of cases is so great that you have to allow people individual judgment. My friend can't use her skills.
To Hardy's tweet Marc Andreesen, the creator of the early web browser Mosaic and the co-founder of Netscape, replied,
Before I comment on that response, I want to look at another story that came across my Twitter feed about five minutes later, an extremely thoughtful reflection by Brendan Keogh on "games evangelists and naysayers". Keogh is responding to a blog post by noted games evangelist Jane McGonigal encouraging all her readers to find people who have suffered some kind of trauma and get them to play a pattern-matching video game, like Tetris, as soon as possible after their trauma. And why wouldn't you do this? Don't you want to "HELP PREVENT PTSD RIGHT NOW"?
Keogh comments,
McGonigal … wants a #Kony2012-esque social media campaign to get 100,000 people to read her blog post. She thinks it irresponsible to sit around and wait for definitive results. She even goes so far as to label those that voice valid concerns about the project as "games naysayers" and compares them to climate change deniers.

The project is an unethical way to both present findings and to gather research data. Further, it trivialises the realities of PTSD. McGonigal runs with the study's wording of Tetris as a potential "vaccine". But you wouldn't take a potential vaccine for any disease and distribute it to everyone after a single clinical trial. Why should PTSD be treated with any less seriousness? Responding to a comment on the post questioning the approach, McGonigal cites her own suffering of flashbacks and nightmares after a traumatic experience to demonstrate her good intentions (intentions which I do not doubt for a moment that she has). Yet, she wants everyone to try this because it might work. She doesn't stop to think that one test on forty people in a controlled environment is not enough to rule out that sticking Tetris or Candy Crush Saga under the nose of someone who has just had a traumatic experience could potentially be harmful for some people (especially considering Candy Crush Saga is not even mentioned in the study itself!).

Further, and crucially, in her desire to implement this project in the real world, she makes no attempt to compare or contrast this method of battling PTSD with existing methods. It doesn't matter. The point is that it proves games can be used for good.
If we put McGonigal's blog post together with Andreesen's tweet we can see the outlines of a very common line of thought in the tech world today:
1) We really earnestly want to save the world;
2) Technology — more specifically, digital technology, the technology we make — can save the world;
3) Therefore, everyone should eagerly turn over to us the keys to society.
4) Anyone who doesn't want to turn over those keys to us either doesn't care about saving the world, or hates every technology of the past 5000 years and just wants to go back to writing on animal skins in his yurt, or both;
5) But it doesn't matter, because resistance is futile. If any expresses reservations about your plan you can just smile condescendingly and pat him on the head — "Isn't that cute?" — because you know you're going to own the world before too long.
And if anything happens go to astray, you can just join Peter Thiel on his libertarian-tech-floating-earthly-Paradise.
Enjoy your yurts, chumps.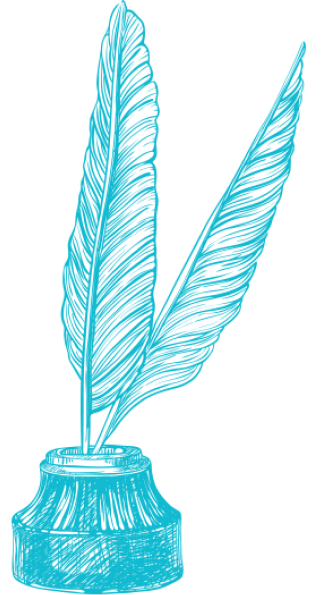 Text Patterns
April 13, 2014